24/7 Account Access
Whether you're out running errands, traveling to visit family, or in the comfort of your own home, MSUFCU understands it's important to have complete access to your funds.

Visa. Now with Samsung Pay®.
Pay confidently on the go.

Now you can use your MSUFCU Visa Card with Samsung Pay almost anywhere you can swipe or tap your card.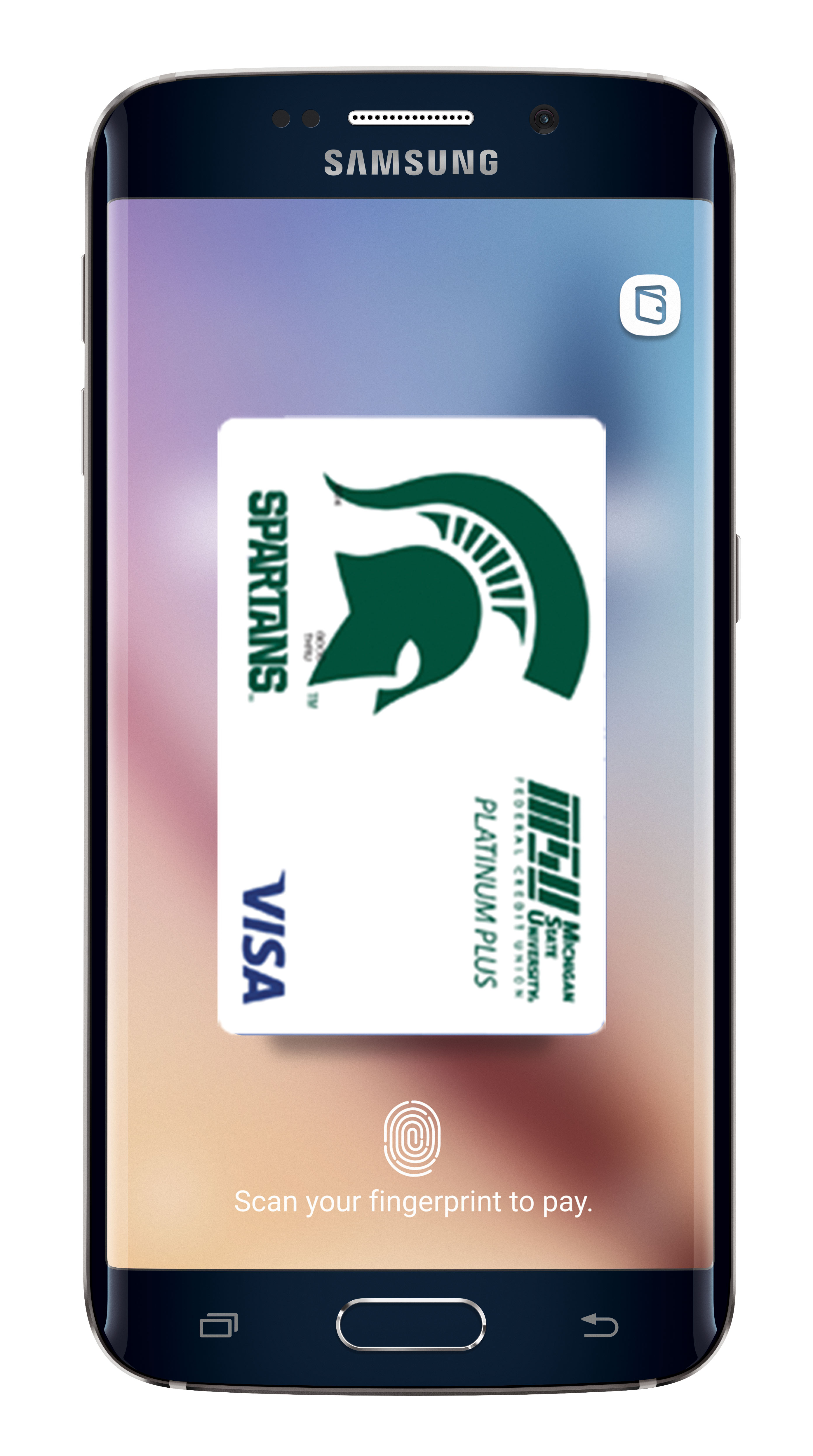 To add your MSUFCU Visa to Samsung Pay, use your camera to instantly capture your card information or simply enter it manually. Secure it with your fingerprint and backup PIN and you'll be ready to go.

To pay in stores, Swipe up from the home button. Or, select the Samsung Pay app icon from your home screen or app tray. Authorize payments by simply scanning your fingerprint or entering your pin then hover your phone over the in-store card reader.

When you pay with your MSUFCU Visa using Samsung Pay you still get all the rewards, benefits, and securities your MSUFCU Visa Card provides.
To learn more about Samsung Pay, please visit the website.
Available on Galaxy S6, Galaxy S6 edge, Galaxy S6 edge+, Galaxy S6 active, Galaxy Note5 and other select Samsung devices, most major carriers and supported cards. See samsung.com/pay for complete list and contact your bank or financial institution to verify supported cards.

Samsung®, Samsung Pay®, Samsung Galaxy S6®, Samsung Galaxy S6 edge®, Samsung Galaxy S6 edge+®, and Samsung Galaxy Note® 5 are registered trademarks of Samsung Electronics Co., Ltd.
---