Branch Services
More services to fit your financial needs. MSUFCU offers the following services at our branches only.
Protect Your Valuables
MSUFCU's Safe Deposit Boxes offer a secure place to store your important documents or valuables, keeping them safe from misplacement, fire, or theft.
Sizes and Annual Rates
---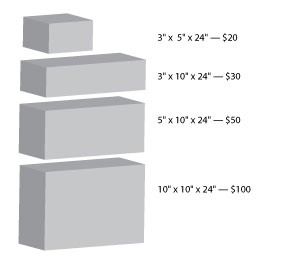 First payment is to be made on the first day of the next month after the Safe Deposit Box is opened/rented. This date will then be known as the anniversary date. Future payments will be automatically debited from your account on the anniversary date.
Location and Access
---
Safe Deposit Boxes are located in the lower level of the Headquarters Building. With your lease you will receive two keys and have access to a private viewing room. An MSUFCU staff member will be available to escort you to the lower level and you must have a copy of one of your keys with you. Boxes are available for access Monday through Saturday during regular business hours.
Reserve a Safe Deposit Box
---
Visit the Headquarters Branch to reserve your Safe Deposit Box today. Call 517-333-2424 or 800-678-4968 to check the availability of specific sizes. Available space is limited and boxes are offered on a first-come, first serve basis.
---