Account Maintenance Made Easy

MSUFCU's electronic services make handling your account hassle-free.
With eDeposit (remote deposit), you can scan checks and automatically apply them to your MSUFCU account.1 You no longer have to worry about visiting a branch or ATM to deposit your checks, and eDeposit is free!2 Want to deposit a check at home? All you need is a computer with internet access, a TWAIN-compatible scanner, and a ComputerLine password. Or, if you have a smartphone, you can use eDeposit for mobile via the MSUFCU Mobile app.
To Access eDeposit on your computer
1. Sign into your ComputerLine account
2. Select the eDeposit from the top menu
The first time you access eDeposit, you must review and agree to the eDeposit Services Agreement. You will then be provided with step-by-step instructions to help you scan and deposit your check.
1Although checks will automatically be deposited to your account when eDeposit is used, a hold may be placed on these funds. If we decide to extend the hold on a deposited item, we will provide you with a notice and tell you when the funds will be available.

2Fees applicable to all check deposits, such as returned check fees, still apply to the checks deposited via eDeposit. Checks deposited using eDeposit count toward the number of complimentary monthly transactions on business accounts. Please see MSUFCU's Fee Schedule for additional information.
---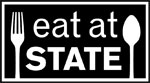 Now it's easier than ever to purchase your MSU DineOn Plan or Faculty and Staff Dining Plan! MSUFCU members have the ability to purchase meal plans directly from their MSUFCU accounts.
Whether you are a junior living off campus, or a faculty member looking for a convenient place to eat with colleagues, there's a dining plan for you.
Sign into ComputerLine, select the Manage menu, and choose the MSU Dining Plans option under MSUFCU Services.
MSU DineOn Plan Purchase Requirements
MSU PID (MSU personal identification number)

MSU NetID (MSU username)
More Details
MSUFCU members are able to set up and purchase DineOn Meal Plans for more than one recipient in ComputerLine.

DineOn Meal Plans may be scheduled for future purchase. Funds will be withdrawn from your MSUFCU account by 8:00 a.m. on your scheduled purchase day.

Funds are withdrawn from your MSUFCU account immediately but may take up to 45 minutes before they're available in the MSU DineOn Plan account. ALL PURCHASES ARE FINAL.
Please Note: MSU Students living on-campus with dining plans do not need to order a dining plan through this page. Please contact MSU Residential and Hospitality Services by calling 517-353-1616 to purchase a dining plan for on-campus students.
---