Account Maintenance Made Easy

MSUFCU's electronic services make handling your account hassle-free.
Bill Payment takes the hassle out of paying your monthly bills. Set up payments in ComputerLine to come from your MSUFCU Checking account automatically or as needed. Best of all, Bill Payment is FREE.
With Bill Payment, members can:
Pay Bills

Make Person-to-Person Transfers

Make Account-to-Account Transfers

Send Donation Payments

Send Gift Checks

Set Up Recurring or Single Payments
Bill Payment Requirements
---
An MSUFCU Checking Account*
ComputerLine Access
To access Bill Payment, simply login to ComputerLine and select Bill Payment in the top menu.
*An Insured Money Management Account (IMMA) is considered a savings account and can not be used for Bill Payment.
---
Wire transfers electronically transfer funds between MSUFCU and an eligible institution within the U.S. International wire transfers electronically transfer funds from one financial institution to another institution outside of the U.S.
Sending Wires
---
Request to send a wire at any MSUFCU branch or by calling 517-333-2424 or
800-678-4968. Requests for wire transfers made over the phone must also be submitted in writing before they can be processed.
You may also send a wire request via MSUFCU's eMessage Center. Sign into ComputerLine and select Messages from the top menu and leave a message with the following information:
Originator Information: Your name, account number, and daytime phone number.
Amount: Total amount of funds in U.S. dollars or international funds. Many countries only accept U.S. funds.
Financial Institution: For Domestic wires, the name and routing number of the financial institution that will be receiving the funds. For international wires, the name and address of the overseas bank and the SWIFT Code and IBAN Number.
Beneficiary: The name and account number of the person or company receiving the wire.
Intermediary Bank or Company: If there is an intermediary bank or company involved, the name and account number of the bank or company will be needed.

Wire Forms
---

Domestic Wire Form







Please note, there is a $25 fee for sending a domestic wire and a $50 fee for sending an international wire. Please allow 2-24 hours for processing. Additional verbal and/or written confirmation may be required prior to sending the wire.
Receiving Wires
---
Receiving a wire to your MSUFCU account is $5. You will need to provide the following information to the financial institution sending the funds:
MSUFCU Address: Michigan State University Federal Credit Union, 3777 West Road, East Lansing, MI 48823
ABA Routing Number: 272479663
MSUFCU SWIFT Code: MSUCUS44
Your base account number and your two digit ID: For example, if your account number is 123456-03. 123456 is your base account number and 03 is your two-digit ID designating your savings or checking account.

Printable Version of the Incoming Wire Transfer Instructions
Please print this page, complete, sign, and fax to MSUFCU at 866-374-2123 (please include contact or department).
Unavailable Wire Destinations:
---
You may not be able to conduct banking transactions, such as wires, in/to the following countries. Please contact MSUFCU to confirm the status of the country where you wish to wire funds. Unavailable Wire Destinations: Cuba, North Korea, Libya, Iraq, Iran, Burma (Myanmar), Sudan, The Balkans, Zimbabwe, Syria, Côte D'ivoire, Belarus, Democratic Republic of the Congo.
---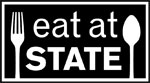 Now it's easier than ever to purchase your MSU DineOn Plan or Faculty and Staff Dining Plan! MSUFCU members have the ability to purchase meal plans directly from their MSUFCU accounts.
Whether you are a junior living off campus, or a faculty member looking for a convenient place to eat with colleagues, there's a dining plan for you.
Sign into ComputerLine, select the Manage menu, and choose the MSU Dining Plans option under MSUFCU Services.
MSU DineOn Plan Purchase Requirements
MSU PID (MSU personal identification number)

MSU NetID (MSU username)
More Details
MSUFCU members are able to set up and purchase DineOn Meal Plans for more than one recipient in ComputerLine.

DineOn Meal Plans may be scheduled for future purchase. Funds will be withdrawn from your MSUFCU account by 8:00 a.m. on your scheduled purchase day.

Funds are withdrawn from your MSUFCU account immediately but may take up to 45 minutes before they're available in the MSU DineOn Plan account. ALL PURCHASES ARE FINAL.
Please Note: MSU Students living on-campus with dining plans do not need to order a dining plan through this page. Please contact MSU Residential and Hospitality Services by calling 517-353-1616 to purchase a dining plan for on-campus students.
---