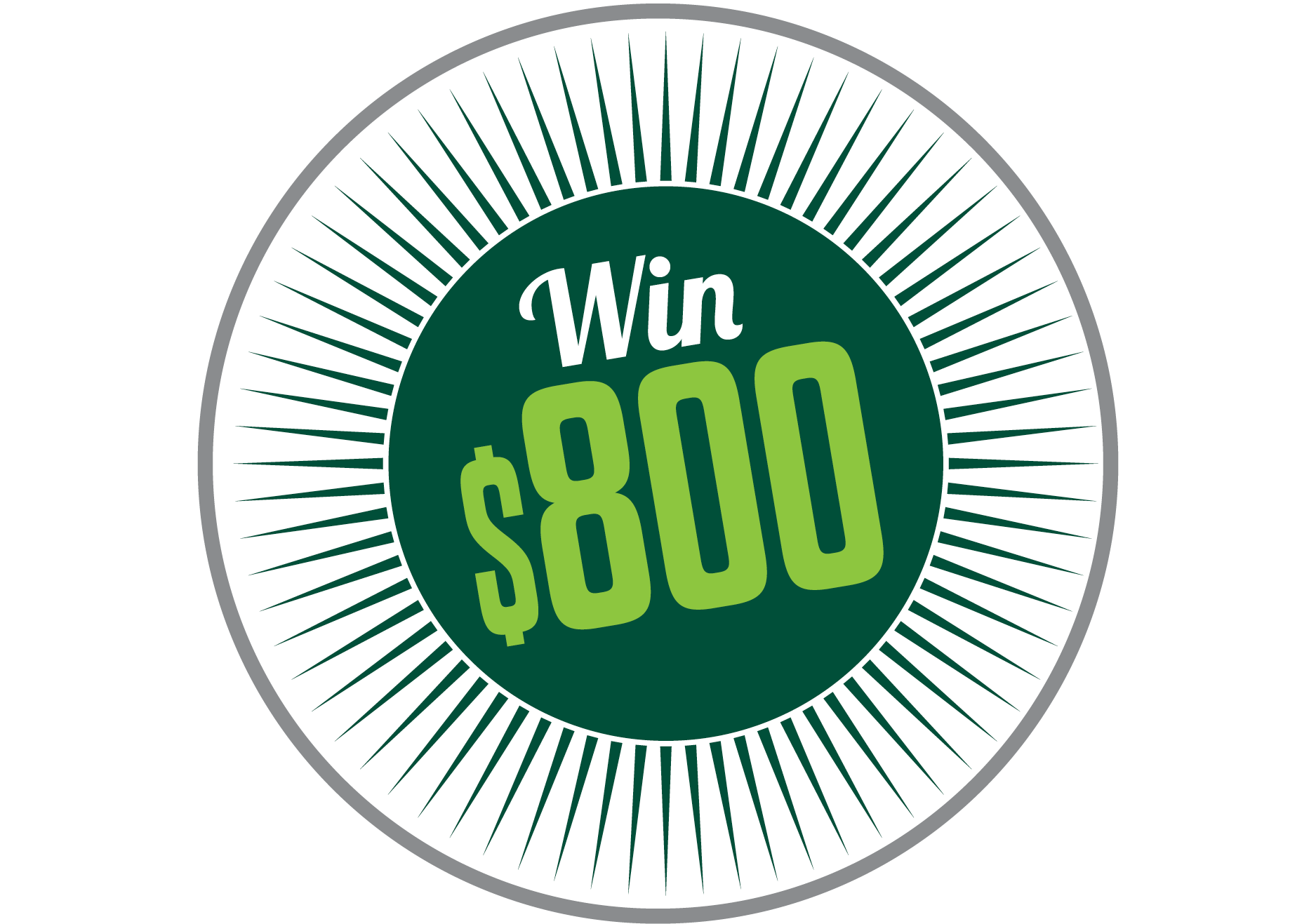 Swipe to Win!
It pays to use your Visa Debit Card. Each time you swipe your MSUFCU Visa Debit Card as "credit" before September 30, 2017, you'll be entered to win $800. Every swipe counts as one entry, and we'll choose one winner per month for swipes made in July, August, and September.
Open a New Checking Account
Open a new checking account during the months of July, August, and September and receive an MSUFCU cooler bag.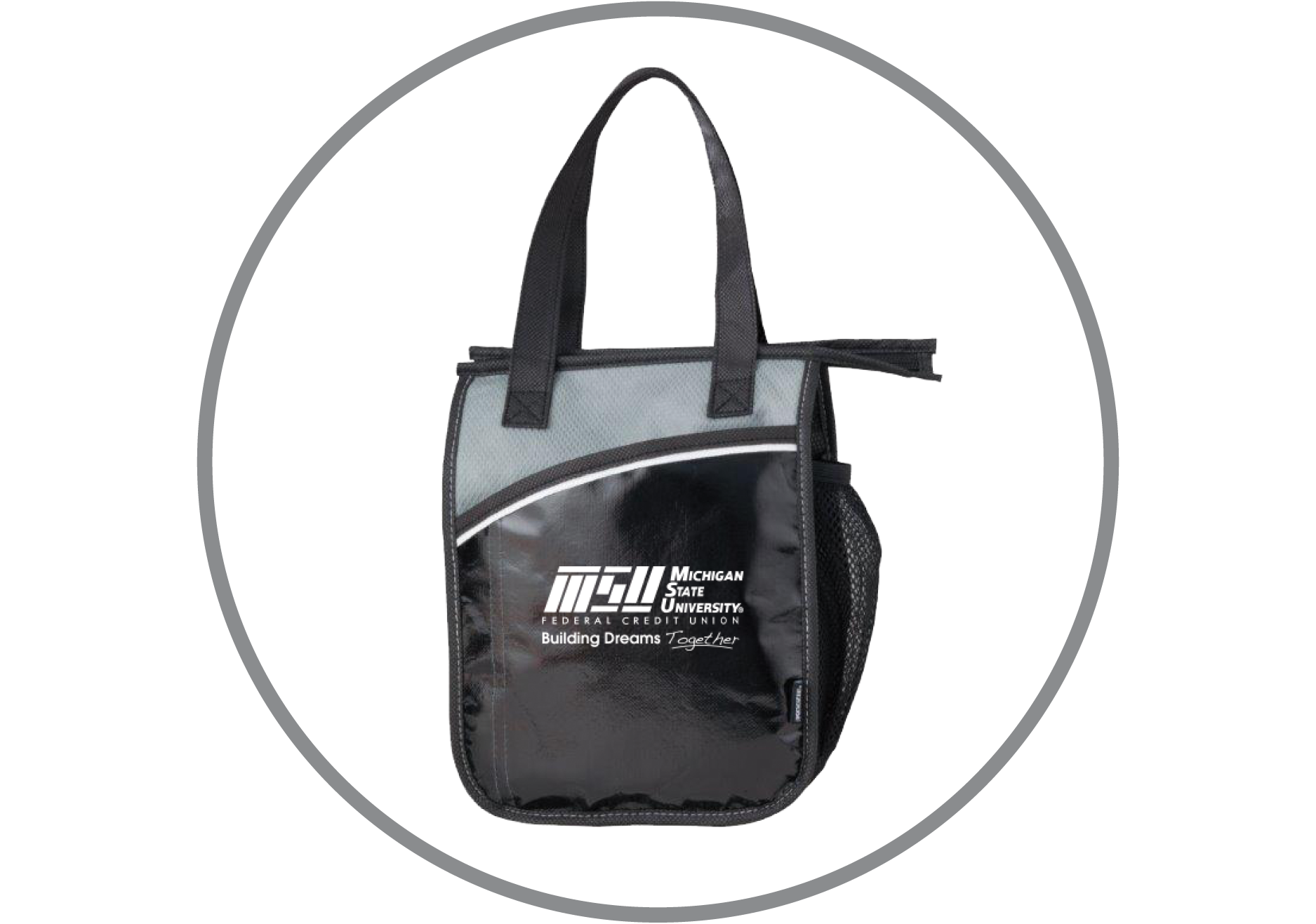 MSUFCU's 80TH Anniversary Visa Debit Card contest begins AT 12:00 a.m. EST ON 7/1/17 AND ENDS AT 11:59 p.m. EST ON 9/30/17. ONE random winner will be selected TO win $800 IN EACH MONTH (July, August, AND September) BY the Internal Audit Department of MSUFCU, whose decisions are final. Chances of winning are based ON the number of entries received. IF you make 5 debit card swipes OUT of 500 total debit card swipes, your chances of winning are 1 IN 100.

Winners will be notified BY phone AND/OR email ON 8/4/17, 9/6/17, AND 10/5/17. EACH winner has 5 business days TO respond TO MSUFCU. Failure TO respond 8/11/17, 9/13/17, AND 10/12/17 will result IN the selection of a NEW winner. PROCESS will CONTINUE UNTIL ALL winners are chosen. MSUFCU employees, board members, ANY participating contest sponsor, AND their immediate family members, are NOT eligible. Liability FOR ANY applicable federal, state, OR other taxes will be the sole responsibility of the winner AND NO prize will be awarded without receipt of the proper legal paperwork AS determined BY MSUFCU.

Prizes may NOT be substituted OR assigned. MSUFCU IS NOT responsible FOR: lost, late, illegible, mutilated, OR misdirected entries; entries NOT received IN TIME FOR the selection of the winner; technical hardware OR software; lost OR unavailable network connections; OR failed, incomplete, garbled, OR DELAYED computer transmissions that may LIMIT a USER's ability to participate in this contest.

Winner agrees: 1) to allow MSUFCU, unless prohibited by law, to use his/her name, city and state of residence, photograph, and/or likeness for advertising trade and/or any other purposes in any media now or hereafter known without further compensation, permission, or notification, and 2) that aforementioned parties and all of their respective officers, directors, shareholders, employees, representatives, and agents shall have no liability and will be held harmless by entrant for any claim, action, liability, loss, injury, or damage to entrant or any other person or entity. This includes, without limitation, personal injury or death to entrant or any other person or damage to personal or real property, due in whole or in part, directly or indirectly, by reason of the acceptance, possession, use, or misuse of a prize and any travel or travel-related activity thereto or participation in this promotion. Winner consents to use his/her name in connection with the contest and all images are the exclusive property of MSUFCU.

MSUFCU reserves the right, at its sole discretion, to modify, suspend, and/or terminate this contest should viruses, bugs, nonauthorized human intervention, or other causes beyond the control of MSUFCU, corrupt or impair the administration, security, fairness, or proper play of the contest. In case of suspension or termination, a notice will be posted, and, at MSUFCU's discretion, winners will be selected FROM eligible nonsuspect entries received BEFORE the EVENT was suspended OR terminated. MSUFCU reserves the RIGHT TO disqualify ANY entrant IF his/her fraud OR misconduct affects the integrity of the contest OR fails TO remain IN good standing WITH MSUFCU.

MSU Federal Credit UNION maintains the RIGHT TO CHANGE OR MODIFY these rules AT ANY TIME without notice. MSUFCU IS NOT responsible FOR ANY typographical OR other error IN the printing of the offer, administration of the contest, OR IN the announcement of ANY AND ALL prizes.

BY participating, entrants agree TO these Official Rules AND TO the decisions of the results of the contest, which will be final AND binding IN ALL respects.


MSUFCU's New Checking Account, Free Lunch Cooler Promotion: Open a new checking account by 9/30/17 and receive a free lunch cooler! While supplies last. First come, first served. Please allow 4-6 weeks for delivery.
Show More...