5 Tips for Traveling Overseas
July 14, 2016
Adrienne H., Financial Expert
Whether you are an experienced overseas traveler or have never left the country, traveling can be stressful. When I'm preparing for a trip, I tend to get stressed because I worry about forgetting something important. No matter what I need to bring, I remind myself of these tips to ensure I am organized and well-equipped to have a safe and fun trip.
1. Consider All of Your Transportation Options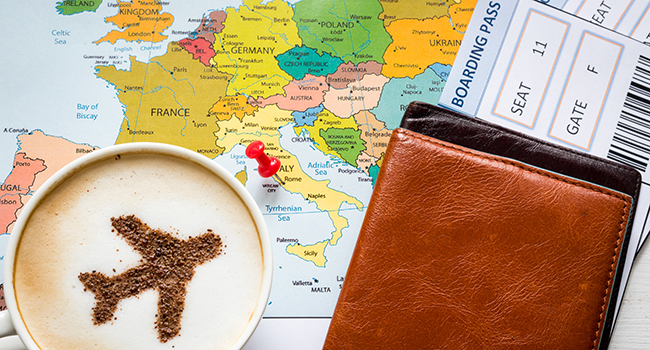 Depending on where you are traveling to or how flexible your travel schedule is, you can get a great deal on flights with a little creativity. For example, when I went to Spain a few years ago, I was able to save a lot of money by not taking a direct route to my destination. If you're going to Europe, it is relatively easy and affordable to travel from country to country within the continent. To save money, I flew from Chicago to Rome because this was the cheapest flight option to Europe that I could find. From Rome, I was able to find a low cost flight to Spain. While this isn't the most direct route to Spain, I was able to save hundreds of dollars on flights.
If your schedule is flexible, try traveling during the off-season to save money on flights. Unfortunately, I traveled to Spain in the summer, which is a popular travel time. However, I was able to save some money by departing on a Tuesday instead of a Friday or Saturday departure, as flight prices tend to spike on weekends.
Once you arrive at your destination, get comfortable with the public transportation system if it is available. Unlike the United States, public transportation tends to be more widespread in other countries and the most affordable way to travel within in a city or country. The train, subway, and bus systems may seem confusing at first, but after a few times, you'll love how easy and affordable it is to use public transportation.
2. Understand the Currency Exchange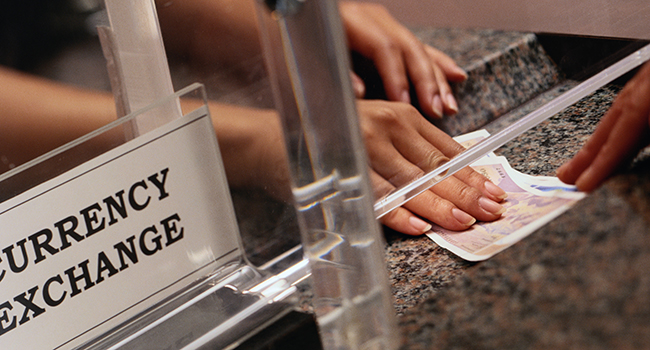 Before you leave the country, it is helpful to research the currency exchange rate to ensure you understand what a U.S. dollar will give you in foreign currency. Also, let your financial institution know that you will be traveling abroad so that international transactions are not declined while you travel.
When arriving to your destination, you will most likely see currency exchange centers as soon as you get off the plane. While it's a good idea to always carry local currency, wait until you get to an ATM to withdrawal money. You will still have extra fees when using an ATM, but the extra fees won't be as high as the fees at the exchange centers and the currency from an ATM will be the exact exchange rate.
3. Be Smart, Safe, and Secure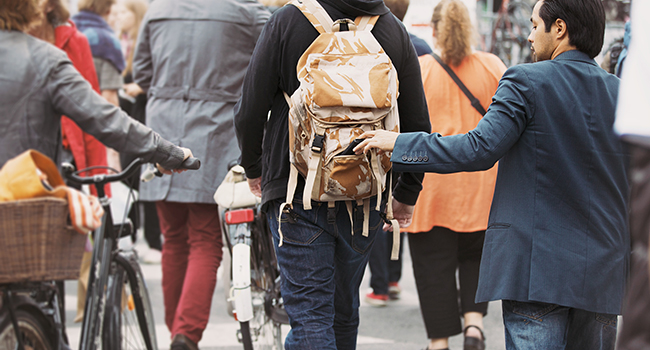 Never let your guard down when you're traveling. Tourists are big targets for pickpocketers or those who wish to commit fraud, especially in highly populated areas. Don't keep all of your cash in one place and make extra copies of your passport. Having a backup copy of your passport will help you get back into the country in case yours is lost or stolen.
If you want to avoid using your phone for text or call services while traveling and you have internet access, stay in touch with family and friends back home by using mobile apps like WhatsApp or Facebook's Messenger app. These free apps will allow you to conveniently keep your friends and family updated and let them know you're safe while you enjoy your travels.
4. Stay Healthy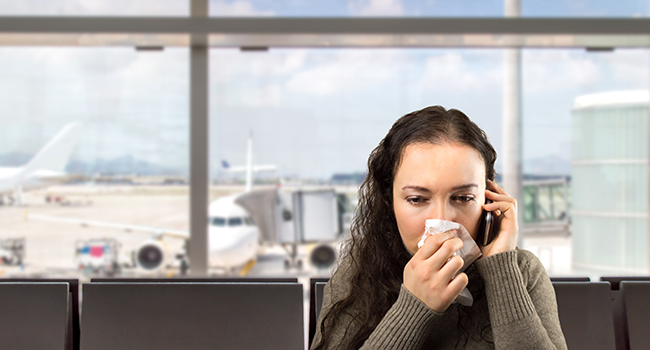 Don't risk ruining your vacation by getting sick—pack an emergency aid kit, medication and antibiotics just in case. You may also consider getting travel health insurance to cover hospital care, prescriptions, and more to avoid large medical expenses in a foreign country. It never hurts to add extra protection in case you need medical attention while overseas. Additionally, you can check to see if the country you are visiting has any medical warnings to be aware of by visiting the travel section on the Centers for Disease Control and Prevention's (CDC) website.

5. Do Your Research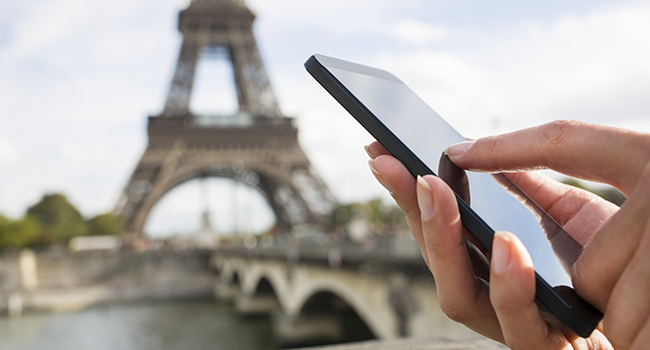 Traveling abroad can be nerve-wracking, but with prior research on your destination and the culture before your trip, you will feel less frazzled when you arrive and more prepared to have a great experience!
If you already have a destination in mind, there are probably a few particular places and sights you would like to see on your trip. By looking up the places online before you go, you can save time waiting in long lines by purchasing tickets in advance and find great deals that interest you.
Before you leave the United States, download a few mobile apps that you can use while abroad and without cell service, such as a currency or measurement converter and a translator. If you ever feel lost or confused, be confident and ask a local for help.
Happy Travels!
Tags: Tips and Tricks
---