Fun Things to Do in Lansing in September
September 1, 2016
Adrienne H., Financial Expert
Sad to see summer weather fade? Soak up the last few warm days by enjoying these activities that are fun for every age.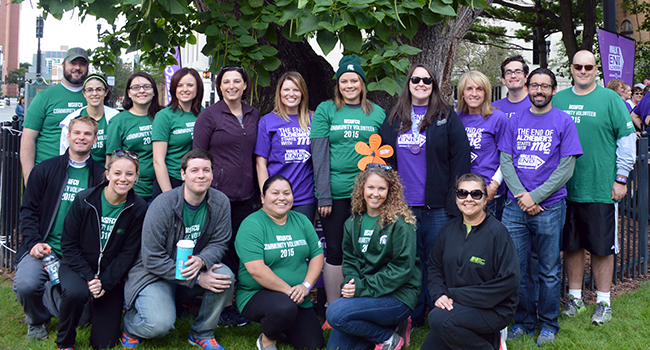 September 2-4 | Michigan Chicken Wing Festival
Head to Adado Riverfront Park for a variety of delicious chicken wings throughout Labor Day weekend. There will be a wing eating contest and attendees can join a tasting contest to choose which vendor has the best wings. Each day of the festival offers a ton of family fun including live entertainment, ice cream, and a kids' zone with inflatables and carnival games.
September 10 | REO Town Art Attack
Celebrate art in our community as REO Town Commercial Association and REACH Studio Art Center come together to feature a diverse group of local artists, musicians, and food vendors. Adult and youth artists will have the opportunity to compete in the Showdown, which is a six-hour art competition at the event. Showdown contestants will be judged by REACH, and cash prizes will be awarded to the top three groups.
Opening September 10 | Hot Wheel™: Race to Win™ Exhibit (Sponsored by MSUFCU)
If you love cars and racing, you won't want to miss this interactive exhibit at Impression 5 where families can experiment and play with Hot Wheels® diecast cars, be part of a race team, and build and test the world's fastest and safest speed machines on the race track. MSUFCU members and their immediate family members will receive $1.00 off the price of admission when they show proof of membership during the Hot Wheels™: Race to Win™ exhibit from September 10, 2016 through January 6, 2017.
September 11 | Park Hop
Explore and learn about five different Delta Township parks at the free Park Hop event, which includes Shark Park, Delta Mills Park, Grand Woods Park, Hawk Meadow Park, and Hunter's Orchard Park. Different activities will be available at each park including sample exercise classes, a scavenger hunt, bocce ball, music, and more! Upon arrival, attendees will receive a passport and will be entered to win a prize if they have it stamped at three or more parks throughout the day.
September 16-17 | Michigan BluesFest
Previously named Old Town BluesFest, this festival celebrates Blues, Old Town, and Lansing with a weekend full of live entertainment, delicious food, arts and crafts, jewelry, clothing, and more. Free face painting, storytelling, and interactive activities will be available for children of all ages at the KidzBeat tent. Musicians from Marshall Music and MSU's Community Music School will also be at KidzBeat to provide kids with the opportunity to try out different musical instruments.
Postponed: October 1 September 17 | Teddy Bear Picnic (Sponsored by MSUFCU)
MSUFCU and the Network for Healthy Kids (NHK) are working together to promote healthy lifestyles for children at the annual Teddy Bear Picnic on MSU's campus. This event is free and open to the public with various family-friendly activities such as face painting, music, arts and crafts, and raffle prizes. Additionally, we encourage youth to bring their favorite stuffed animals to the Teddy Bear Hospital and if they have injuries, trained teddy bear doctors will be there to make repairs.
September 18 | Capital City Dragon Boat Race
Cheer on dragon boat teams alongside volunteers, fans, and the general public as they race in support of the Womens' Center of Greater Lansing at Hawk Island Park. Before the races begin, a Pink Carnation Remembrance ceremony will be held in honor of those who lost, continue, and won their battle with cancer. There will be free family fun throughout the day including a fashion show, parade, performances by various Confucius Institutes in Michigan, activities just for kids, and more!
September 24 | American Heritage Festival
Woldumar Nature Center invites families and the community to celebrate Mid-Michigan heritage and culture at this annual event. You will be able to hike the trails, watch traditional craft demonstrations, enjoy live musicians, and participate in a variety of family-friendly activities.
September 25 | Walk to End Alzheimer's (Sponsored by MSUFCU)
Join MSUFCU as we participate in the 2016 Lansing Walk to End Alzheimer's to take the first step to a world without Alzheimer's! Help raise funds for a cure and awareness for Alzheimer's at this two-mile walk around the State Capitol.
September 28 | Drawing Marathon
Do you like to sketch, scribble, draw, or doodle? If so, consider contributing in this non-stop drawing event at the Broad Art Museum. The 10-hour marathon offers seven drawing stations, guided and collaborative drawing, and all of the drawing supplies you need to let your artistic talent shine!
September 30 | Greater Lansing Balloon Festival
Enjoy the last day of the month as the first Greater Lansing Balloon Festival begins at Hope Sports Complex benefitting The Lansing Promise. Bring a blanket or lawn chair to watch hot air balloons launch into this year's last September sunset. There will be inflatables, vendor and craft booths, food, face painting, and a 5k race.
Tags: Community
---