Find Financial Freedom This Fall
September 22, 2016
Adrienne H., Financial Expert
Happy first day of autumn! After summer vacations have ended, back-to-school shopping is done, and student loan payments begin to arrive, this season is a great time to start freeing yourself from the financial burden you may be feeling from large credit card or loan balances.

Paying off loans is not always easy, but there are little things you can do to pay off your debt without making huge financial sacrifices. Here are some tips to help you find financial freedom this fall.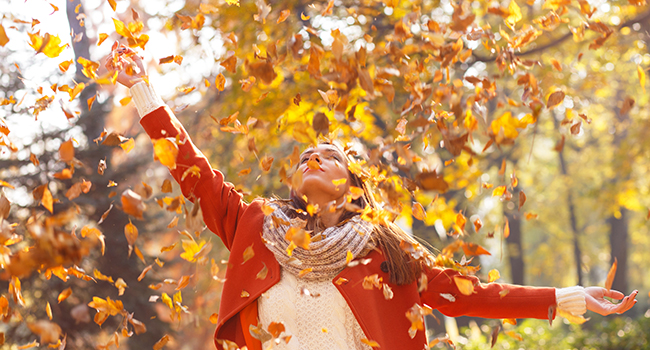 1. Set up automatic transfers.
With online banking, finances are easier to manage. You can schedule automatic transfers from a checking account to a savings account to create a scheduled savings plan. I personally have an automatic transfer setup to move 20% each paycheck to a savings account. That way, when I'm paying my credit card bill and watching my checking account dwindle down, I can relax knowing that I have funds aside for emergencies and my future.
2. Use paper, not plastic.
I'm not talking about what type of bag you would like to use for carrying your groceries. Studies have found that sticking to a budget is easier when using a set amount of cash. If you find yourself consistently overspending while using your credit card, set it aside for a while and try using cash instead. Making purchases with only cash can help you be more mindful of your spending, plus you will see how quickly little purchases such as coffee, lunch, or snacks can add up and make a big dent in your finances.

3. Keep the change.
If you are only using cash, don't put the change back in your wallet after making a purchase. Instead, collect your change in a savings jar or special savings place that works best for you. Once the jar or space is full, put that extra money toward paying off your balances without feeling like you're losing money from your account.

4. Unsubscribe from promotional emails.
"Flash sale! 40% off the entire store!" When I see those types of emails, I am often tempted to go to the store or do some online shopping to take advantage of the deals. However, most of the time, I don't need anything and make impulsive purchases just to use the coupon or participate in the sale. If you unsubscribe from commercial emails, items being sold will be out of sight and out of mind, making you feel less tempted to spend money.

Of course, there are millions more savings tips to help you alleviate your financial stress and feel more financially secure. If you have a savings trick that works for you, share it in the comments!
Tags: Savings, Budgeting, Credit Cards
---