Save Money with these Holiday Party Ideas
November 10, 2016
Meagan C., DIY Expert
As the fall air turns frosty and the days become shorter, the holiday season begins. With Thanksgiving just around the corner, many are starting to draft their wish lists and plan their holiday celebrations. Check out these party ideas to learn simple ways to save money, while hosting the best holiday bash this season!
Host a "Friendsgiving" Celebration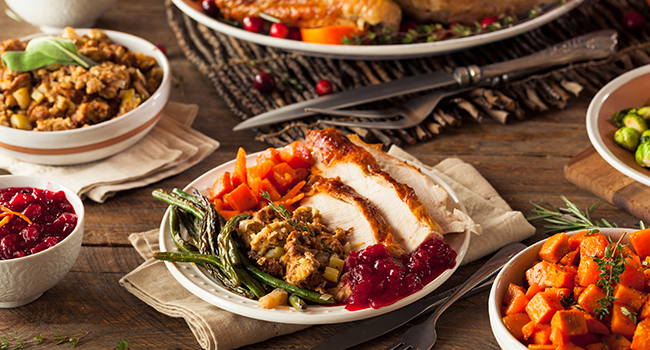 Gather your friends and host a "Friendsgiving" potluck to enjoy a variety of seasonal dishes while maintaining your budget. Just envision your next Instagram post: friends toasting over a spread of turkey, mashed potatoes, rolls, and cranberry sauce. For a festive table, incorporate seasonal produce for centerpieces such as gourds and miniature pumpkins. Gourds can be found in almost every grocery store's produce section, costing an average of only $1.00 per pound.
As the Friendsgiving host, you are tasked with making the main dish, a.k.a. the turkey. To ensure your best cooking, do not worry about making anything other than the turkey. Instead, make a list of side dishes, and ask guests to choose one dish from your list to bring to the bash. By keeping an updated list of who is bringing what dish, you can ensure that there is plenty of food for all of your guests—and that you don't end up with five pumpkin pies!
While cooking Thanksgiving dinner, remember to lower your thermostat. The oven and the company will help keep your home toasty. Lowering the thermostat by a couple degrees is an easy way to save on heating costs. According to the American Council for an Energy-Efficient Economy, you can save around 2% on your heating bill for every degree you turn down on your thermostat.
Spread Holiday Cheer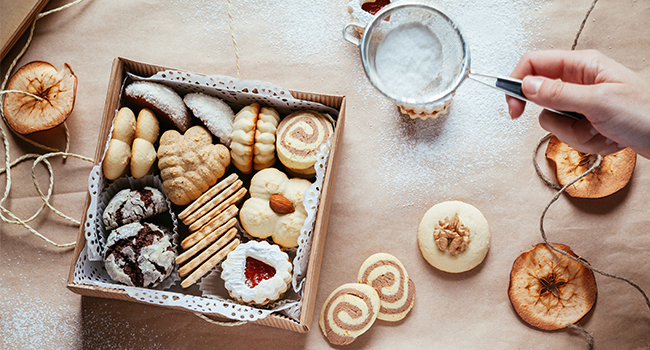 If you're looking for a sweet way to celebrate the holiday season, host a cookie exchange. A cookie exchange is the perfect way to savor sweet treats at a low cost. For example, a dozen iced sugar cookies from your local bakery costs around $13.00. Homemade sugar cookies cost on average $0.62 per cookie, totaling $7.44 per dozen. By swapping cookies, you and your guests not only save money, but also hours of holiday prep time. Essentially, you bake one type of cookie and leave with a variety!
To host your first cookie exchange, pick a date that fits everyone's travel and work schedules. Ideally, the date should be in early or mid-December so that cookies can be shared with family and friends during your holiday parties. Next, send online invites to guests several weeks before the party. Invites should ask friends to share two to three dozen of their favorite cookie (or other sweet treat) and the recipe.
On the day of the exchange, brew coffee, tea, or make your classic hot cocoa to sip while sampling cookies and fudge galore. Swap recipes and enjoy your favorite holiday music–just remember to leave enough cookies for Santa!
Ring in the New Year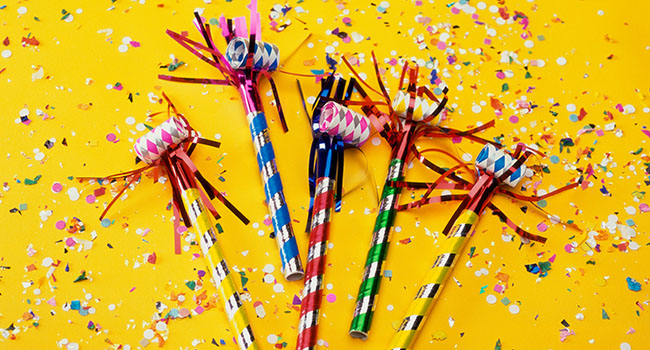 Wrap up another successful year by throwing a true celebration! Invite everyone who made 2016 memorable to ring in 2017 at a New Year's party. Send invitations asking guests to arrive around 9:00 p.m. A later start will help cut your expenses, as guests will likely have already eaten dinner. Instead of a meal, serve snacks and appetizers throughout the night. Reducing time spent in the kitchen allows you plenty of time to decorate, and eventually mingle with your guests.
To set the scene for glitz and glamour, re-purpose your festive, holiday decorations. Leftover wrapping paper can be used to design a festive backdrop for pictures. Silver and gold ornaments instantly become centerpieces when placed into a large glass jar. For a finishing touch, use your white sting lights to frame mirrors, creating a magical glow.
When guests arrive, trade them a slip of paper for their coats. Ask them to write their predictions for the New Year on the slips, and then place them in a bowl. Later in the night, take turns drawing and reading predictions—for even more fun, try to guess which guest wrote the prediction!
As midnight approaches, serve guests a signature drink of your choice, visit Pinterest for some refreshing ideas. If guests would like the TV on, consider tuning into a New Year's Eve special, such as Dick Clark's New Year's Rockin' Eve. Whenever the party begins to wind down, make sure your guests get home safely.
The holidays are the perfect time to celebrate with your loved ones. By following these simple tips, you can alleviate the financial strain of the holiday season. How do you save money during the holiday season? Let us know in the comments!
Tags: Tips and Tricks
---