Throwback Thursday: Celebrating 79 Years
November 17, 2016
Adrienne H., Financial Expert
Did you know MSUFCU was originally founded in November 1937 by a group of MSU professors seeking a safe alternative to banking in an effort to help campus employees after the Great Depression? In fact, during the first few years, the Credit Union was operated from a desk drawer in the Administrative Building on MSU's campus!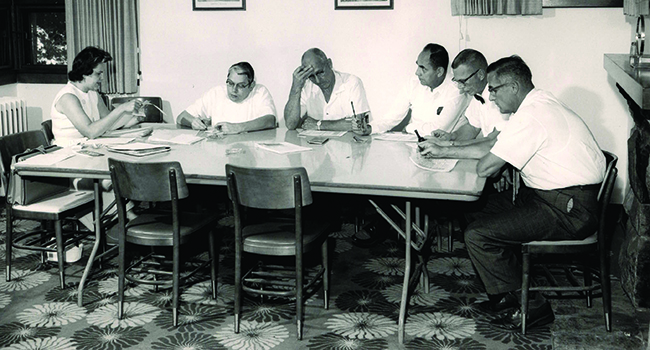 Since then, we have become the largest university-based credit union in the world, expanded our reach in the Metro Detroit area, and have more than 225,000 members of the MSU, OU, and surrounding communities who cooperatively own and operate the Credit Union. One thing that has always stayed the same since the Credit Union was established is our philosophy of "people helping people." In honor of our 79th anniversary, we dedicated this entire week to paying it forward to the Greater Lansing and Metro Detroit communities through random acts of kindness.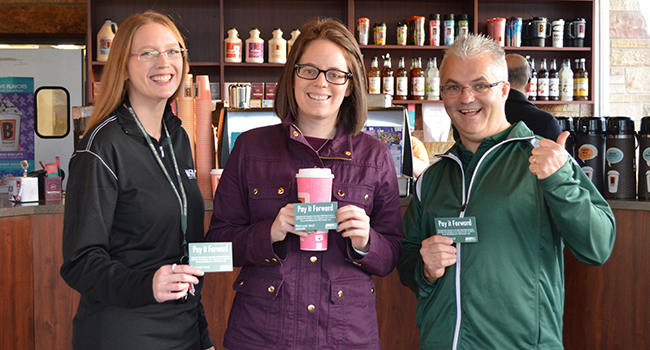 Acts of kindness ranged from buying coffee for customers at Biggby Coffee and handing out gift cards to moviegoers at Celebration! Cinema, to giving wish list items to local organizations and recognizing local heroes. We are passing kindness to others while fulfilling our core value of giving back to the community.
The Credit Union's Pay it Forward tradition began in 2012 during the celebration of our 75th anniversary. We will continue to celebrate future anniversaries by paying it forward to those in our communities for one week each November. Our goal is to encourage others in the communities to spread hope and happiness by participating in similar random acts of kindness.
---