How to Handle Holiday Shopping: From Black Friday to Giving Tuesday
November 24, 2016
Adrienne H., Financial Expert
Are you ready for the busiest shopping time of the year? Thanksgiving weekend kicks off holiday shopping season and we want to make sure you're prepared to shop smart. Take a look at the upcoming weekend day-by-day to help make your shopping adventures stress-free.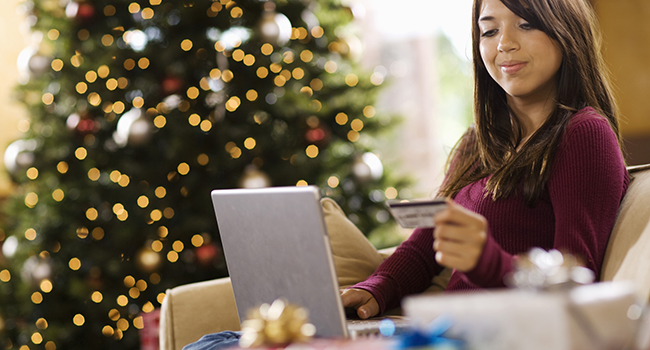 Black Friday
As soon as Thanksgiving meals are over and bellies are full, millions of Americans will rush to retail stores to catch the best holiday shopping deals of the season. Many retailers open before the crack of dawn — or in some cases, on Thanksgiving Day — offering great, unbeatable deals only available on Black Friday.
If you're participating in Black Friday shopping, set a budget first and make sure you research the products you wish to buy ahead of time. While shoppers frantically run from store to store grabbing wish list items off of shelves, make sure you're actually getting a good deal that's worth the hassle.
Small Business Saturday
Rather than buying gifts at large corporate retailers, check out items at small businesses in your community! When you "Shop Small," you're supporting local businesses, friends, family, and neighbors. Help your community thrive by taking advantage of deals at local stores participating in Small Business Saturday.
Cyber Monday
If you are interested in taking advantage of Black Friday deals, but don't want to deal with large shopping crowds, Cyber Monday gives online shoppers an opportunity to receive discounts and incentives for holiday gifts. Many stores often have free shipping, too! However, online shoppers must be aware of scams to make sure your transactions are safe and secure.
Avoid Cyber Monday scams by shopping at trustworthy and well-known companies. Don't be fooled by deals that may seem too good to be true — confirm that the organization you are shopping with is legitimate and secure. When purchasing items online, make sure you're protected from fraud. Add extra security and protection when sharing your sensitive information by updating your browser, creating strong account passwords, and using a secure network connection.
Giving Tuesday
After a weekend of spending (and saving), consider giving back to your community. You can donate time or money to a local organization, or pay it forward to someone through random acts of kindness. After all, it is the season of giving!
One of the ways the Credit Union is giving back this holiday season is by helping spread holiday cheer to children and families in need through our Giving Tree gift drive. Consider donating to the Giving Tree by bringing gifts to any of our branches for children in our community. You can find additional Giving Tree information here.
Tags: Tips and Tricks, Community, Security
---