Fun Things to Do in Lansing in January
January 5, 2017
Adrienne H., Financial Expert
Happy New Year! Start 2017 with these fun and exciting events happening right here in Lansing.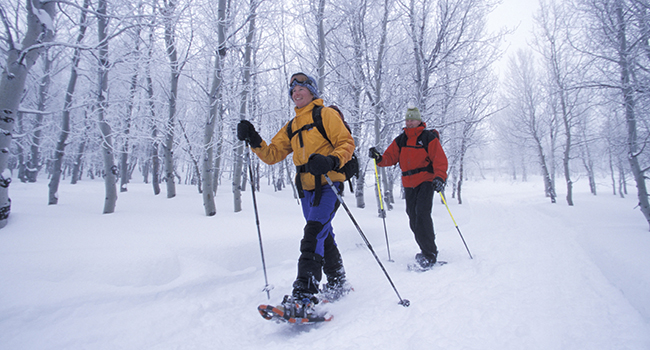 January 6 | Zoom Family Night (Sponsored by MSUFCU)
Kick off the final weekend of the Hot Wheels: Race to Win exhibit at Impression 5 for a family-fun night. The Science Center will be open for two additional hours from 5 – 7 p.m. to offer you and your family more time to enjoy hands-on projects and a special activity. Plus, MSUFCU members, employees, and their immediate family members will receive $1 off the price of the admission fee when they show proof of membership during the Hot Wheels™: Race to Win™ exhibit
January 7 | Speed Friending
Are you looking to make new friends this year? If so, speed friending is a great way to meet new people in the area. This event at the Lansing City Market allows you to sit with three to five people for 10 minutes before rotating to the next group of people. Ask questions, laugh, and listen...you may just meet your new best friend!
January 7 | The Lansing Bridal Show
If you are planning a wedding for you or someone else, you won't want to miss this event on MSU's campus. Find inspiration to make your wedding a dream come true at the largest 2-day winter bridal show in Mid-Michigan. You'll have the opportunity to explore thousands of vendors including photographers, DJs, caterers, and more, as well as many opportunities to win door prizes.
January 10 | MSUFCU Night at MSU Women's Basketball
Show your Spartan Spirit and cheer on the women's basketball team as they take on Ohio State! If you show proof of MSUFCU membership at the ticket office, you'll receive two FREE tickets to the game. Don't forget to visit the MSUFCU table to pick up your FREE "green & white" gift. Or, reserve and print your free tickets here! Just use promo code: MSUFCU_MSU
January 14 | Cross-Country Skiing & Snowshoe Classes
Interested in learning how to cross-country ski but don't own any skis? Or snowshoeing but don't have snowshoes? Harris Nature Center is offering classes and equipment rentals for both of these winter sports. Trek through a beautiful winter wonderland while learning basic skills from an expert on the park trails. Remember to dress warm!
January 17 | Lansing Storytellers Project: Resolutions
As we the new year brings new resolutions, listen to professionally coached storytellers tell their stories about decision, endings, and new beginnings at the Lansing Brewing Company Stockhouse. There will be a special menu for storytelling guests to enjoy, too!
January 19-22 | Mid-Michigan RV Show (Sponsored by MSUFCU)
Have you been thinking about getting a motorhome or trailer lately? Visit this four-day RV show to check out more than 150 different units from four dealers. If you choose to get a new RV, your 2017 could be filled with awesome adventures!
January 21 | MSU Federal Credit Union Artist Studio Series: Jan Tichy Opening Reception
See the results of a four-month collaboration between Chicago-based artist, Jan Tichy, and students from Everett High School in Lansing and Ainsworth High School in Flint, at this exhibit addressing the Flint Water Crisis. The Opening Reception is free and open to the public, but if you aren't able to attend on the first day, don't worry! This exhibition will be available at the Broad Art Museum until April 23, 2017.
January 28 | Winter Wonderland Festival and Silent Auction
Enjoy cross-country skiing, snowshoeing, dog sledding demonstrations, children's outdoor activities, a campfire, and more at this festival held at the Harris Nature Center. There will also be many auction prizes and items for sale.
Have fun kicking off 2017 with these awesome events and activities!
Tags: Community
---