3 Myths About Being Healthy on a Budget
February 22, 2018
Meagan C., DIY Expert
Do you find yourself avoiding a healthy lifestyle because you think it's too expensive? If so, this blog is for you! Let's take a money conscious approach to dispel three myths that often keep us from pursuing a healthy and active lifestyle.
Myth #1: Eating healthy is too expensive.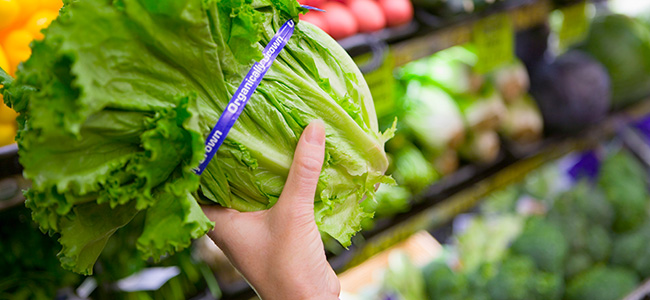 If you use social media, you have probably noticed many images of acai bowls, coconut water, and flat-tummy teas. These images are inspiring, but rarely make for cost-effective purchases. That being said, eating a balanced diet can be affordable!
Food is fundamental need in our lives, in fact, food is the second largest expenditure for American families. To maintain your budget and health, focus on incorporating seasonal produce into your diet. This is one of the simplest ways to eat a healthier diet! Each season yields a variety of fresh produce, driving costs down. During the winter months, vitamin-dense fruits and vegetables such as grapefruit are in season. Take advantage of the abundance of produce at a fraction of the price by stocking up! You can help prevent waste by freezing a portion of your produce haul for future use. Superfoods such as kale and bananas can be frozen in a resealable, bag then used in soups or smoothies for future meal options.
To make a healthy meal, try pairing your produce with wholesome staples such as brown rice or pasta. These foods can also be found on sale quite often. Likewise, legumes such as black beans are always in stock and are known to retain key nutrients, such as iron, even when canned. Buying a combination of canned vegetables, whole grains, and fresh produce will help you maintain a balanced diet and a balanced budget.
Myth #2: I don't have or want a gym membership.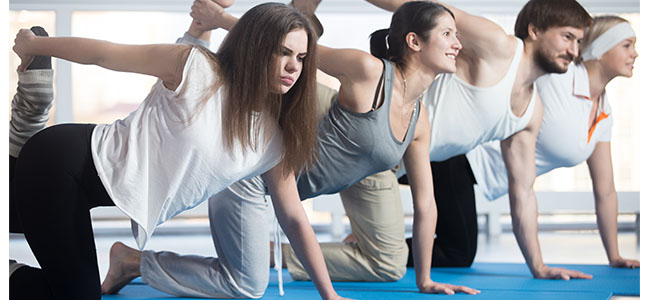 Some people absolutely dread going to the gym. I don't blame you, it can be challenging to find a time to go. Not to mention even the most affordable of memberships can easily cost up to $120 a year. To remedy this situation, explore the cost-free approach to fitness: cardio and bodyweight exercises.
Skip the equipment and utilize your body. Lace up your running shoes and head outside for a run! Is it too cold? Stay indoors and try a HIIT workout. HIIT stands for High Intensity Interval Training. This fat-torching workout combines moves such as pushups, squat jumps, and jumping jacks. Which means your workout is totally cost-free, and allows you to do it at your convenience.
For those who are looking for a lighter exercise routine, try browsing the Internet for beginner's yoga videos. Investing in a yoga mat and a yoga ball can cost as little as $55, which is less than half of the cost of a gym membership! Whether you prefer a fast-paced workout or a relaxing one, there are wallet-friendly options to help you achieve your fitness goals.
Myth #3: I'm too busy.


While many of us admire that one co-worker who hits the gym before work, we can readily admit that most of us are still hitting the snooze button at 7:00 a.m. Whether you're a busy parent, student, or an employee striving for your next promotion, you likely do not have hours to spend at the gym or want to spend money on a gym membership.
Instead, focus on leveraging the time and resources you do have. For example, if you spend 30 minutes watching your favorite television show each night, add in some simple calisthenics during commercials. Try squats, lunges, and planks. These are basic bodyweight exercises to help tone and strengthen your muscles. If you prefer to keep it moving throughout the day, consider adding light cardio during your lunch break. The average person can burn up to 75 calories during a 20-minute leisurely walk!
Making your health a priority will benefit you in many ways. Not only does exercising help control weight, it can contribute to a stronger immune system helping cut down on the number of sick days and hospital bills. Being active can help boost your mood and performance, making that next promotion even more attainable.
Tags: Tips and Tricks
---