6 Sweet Ways to Save This Summer
July 27, 2017
Adrienne H., Financial Expert
Are your utility bills climbing with all of this summer heat? Are you spending too much on summertime adventures and activities? Check out these six ways to help you easily save money and still have fun this summer!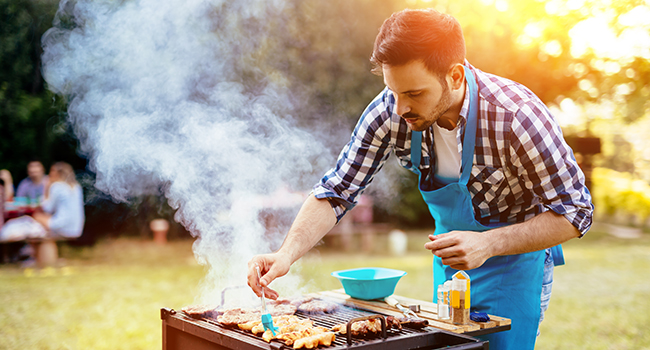 1.

Buy local in-season produce
Summertime provides a great opportunity to buy fresh fruits and vegetables at a low cost. Visit your local farmers market to pick out produce, as local merchants often sell cheaper and higher quality produce than chain grocery stores. Bonus Tip: go to your farmers market closer to when it closes, as many merchants will lower the prices and give you better deals to get rid of their produce.
2.

Avoid using the stove or oven
Not only does using your stove or oven to cook increase your utilities bills, but it also causes more heat to build up in your home during the hot summer months. Keeping your home cool in the summer is difficult to do and cooking hot meals inside does not help. By grilling outside or making cold meals like salads and sandwiches that don't require the use of electrical appliances, your bills may be lower and your air conditioner won't have to work as hard to keep your home cool.
3.

Keep your blinds, curtains, and doors closed
If you have many windows that face west, close your curtains and blinds to block the sunlight from heating your home. You can also close bedroom and bathroom doors to narrow the spaces in your home. By making smaller spaces, you can reduce the energy used by fans and air conditioners to cool down larger spaces.
4.

Lose the gym membership
Why spend money to workout inside at a hot, smelly gym when you can enjoy the beautiful outdoors while exercising for free? Swim at lake or community pool, jog and bike at local parks, or go for a hike…the list of summer outdoor activities is endless!
5.

Enjoy community concerts and festivals
Its seems that there is a free concert or festival available every weekend in the summer. Whether it's in your town or a short road trip away, fulfill your entertainment needs with free community events like concerts in the parks, jazz festivals, art fairs, and more!
6.

Dry your laundry outside
Take advantage of the warm, fresh air by hanging your clothes out to dry rather than using the dryer. Dryers use heat to quickly dry clothes, which adds more heat in your home, as well as electricity that adds costs to your utility bills. Clotheslines and drying racks are reusable and can be found for as low as $15 or you can create your own!
Tags: Savings, Tips and Tricks
---