4 Fresh Ideas for Redesigning on a Dime
March 29, 2018
Meagan C., Financial Expert
Has the overwhelming need for change ever pulsed through your veins? Or has the less romantic realization that the paint is beginning to chip off the walls, inspired your next DIY project? Either way, this post is for the dreamers and the doers. While I believe that restlessness inspires creativity, I've concluded that home redesign projects should be more of a plan and less of a 2:00 a.m. epiphany.
The cost of design projects can add up quickly! A gallon of paint alone can cost from $30 to $60, not to mention the cost of primer and brushes. To avoid the money pit of homemaking, here are four fresh ideas to help you redesign on a dime.
1.

Search online for gently used items.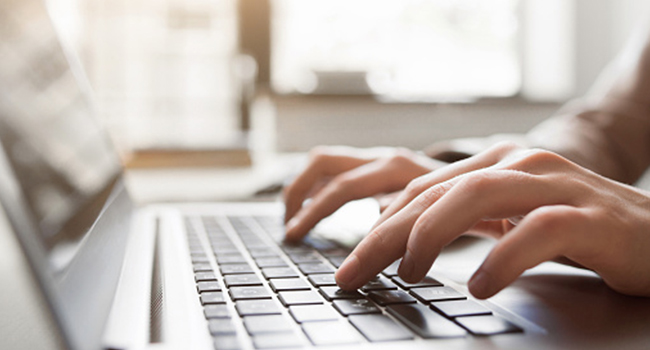 Imagine all of the magic of online shopping without the anxiety of a cart icon. There is an abundance of apps and social media sites dedicated to helping users buy and sell items. Popular resale apps and websites include
Poshmark
,
Craigslist
, and recently
Marketplace
in the Facebook app. Consider browsing these online resources to score major deals on items such as coffee tables and couches. These items can easily cost hundreds of dollars in stores, but can be found for prices as low as $10 on resale sites. Remember, if you're purchasing items from someone you don't know, pick up items in a public area and be cautious of
scams.
2.

Upcycle items instead of throwing them away.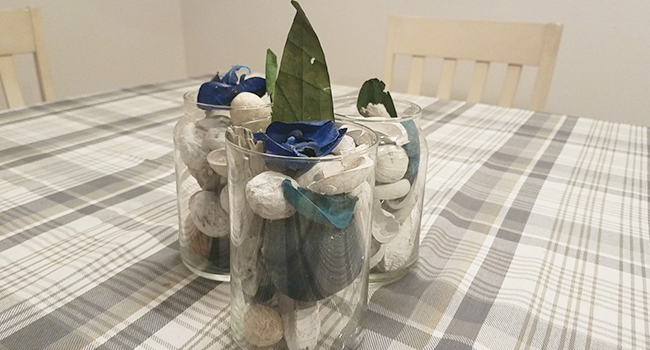 Upcycling is the art of transforming objects that you might discard into products of higher quality. This is a great way to improve your aesthetic at a fraction of the price. My most recent upcycling project involved cleaning old candle jars to be used as potpourri holders. These glass jars were the perfect way to display the colorful potpourri that I found at a home goods store on sale for $2.10. Looking at the price breakdown, three fragrant filled jars totaled a mere $0.70 per jar. This adds up to major savings, especially when compare to a
large jar candle, which will cost you, on average, $30.
3.

Create a focal point to make dream worthy rooms.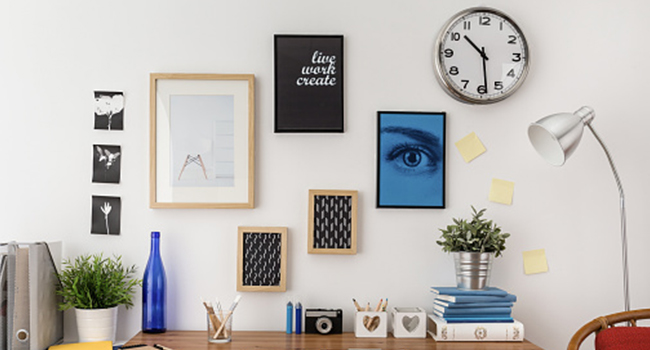 Take a tip from your middle school art class and create a focal point. It will help re-energize a room of any size, while keeping the need to embellish every surface at bay. To create a new focal point, consider decorating the room's largest wall with small pieces of art or even a large mirror. To draw attention to noteworthy furniture, think about using your bedroom throw blankets as accents on couch cushions. Focusing on specific areas to redesign and using items you already own to do so will help you stick to your budget without compromising style.
4.

Channel your inner minimalist and declutter your home.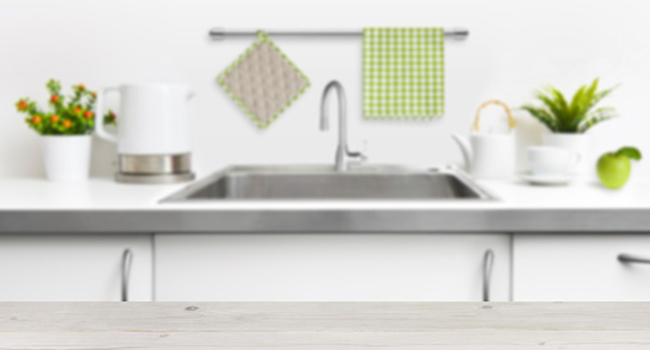 While cleaning seems like an undertaking, it is one of the simplest ways to improve the overall look and feel of a room. Researchers at the
Princeton University Neuroscience Institute
concluded that clutter overloads the brain's visual cortex, therefore interfering with the ability to process information. Need another reason to start a cleaning spree? Clutter is notorious for hiding unpaid bills, which often leads to late fees. Late bill payments can negatively impact your credit score if it becomes a pattern. Protect your creditworthiness, avoid the extra and unexpected cost of fees, and increase your productivity by giving your shelves and counterpace some breathing room.
Tags: Tips and Tricks, Savings
---