It's a New Year for Money Resolutions. How Much Can You Save in 52 Weeks?
January 4, 2018
Adrienne H., Financial Expert
New year. New resolutions. Or maybe your resolution is the same one you made last year. Either way, if you're looking to boost your savings this year, you've come to the right place. In 2016 and 2017, we kicked off the 52-Week Savings Challenge, in which you increased your savings by $1 each week, growing your savings by $1,378 at the end of the year. Based on previous experience, this challenge becomes quite tricky in the second half of the year when your weekly contributions grow to $30, $40, and $50 or more a week!
It doesn't matter how you save. It matters that you're saving. Take a look at these savings ideas to help reach your 2018 goals.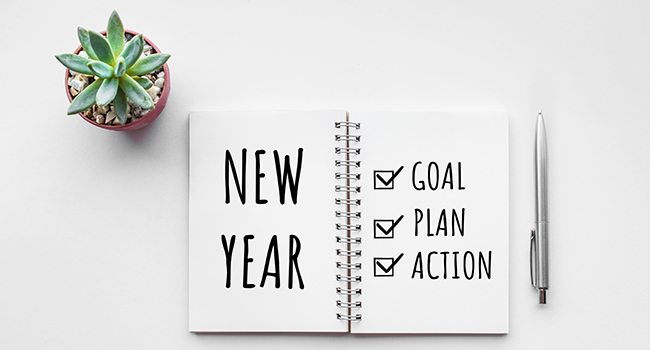 Set up automatic transfers on payday.
This is my favorite savings method due to its constancy and efficiency. Every two weeks when I receive a paycheck, I have scheduled transfers to move $50 from my checking account to my savings account (or Certificate if you choose a higher savings yield option). The money automatically leaves my account so I don't touch those funds and I'm making consistent savings habits. Now that $50 is out of sight and out of mind, I know that I have the remaining money in my checking account to use for bills, rent, entertainment, and whatever else I want to spend. By the end of the year, I easily saved $1,300 (PLUS, I earned dividends on my savings account) without changing my savings routine each day, week, or month.
Put your spare change aside.
This one is pretty simple if you use cash often. Each time you make a purchase and receive change back, don't put the change back in your wallet, put it in a separate place for savings. If you're like me and don't use cash much, you might think this idea is helpless. However, Acorns is an app that solves the "I use my credit card for everything" problem. When you connect your card to the Acorns app and make normal purchases, the app will round up your transactions to the nearest dollar and automatically invest your spare change. The app is free and there is no minimum savings deposit. You decide how often you want to redeem your spare change. See how much you can save if you don't use your spare change for a year!
Practice not spending.
Obviously you have bills and other items that you need to pay every month, but think about the unnecessary purchases you can cut from your spending habits. Maybe you go out to dinner twice a week or make impulsive purchases at Target (I'm guilty of this) or add too many items to your Amazon Prime cart. Make a rule to not spend money on certain days of the month or challenge yourself to go a whole week without making any transactions to limit your spending. If you spend $20 a week on dining out, make meals at home and put that $20 in a savings account. You may be surprised how much you're able to save by making your goal to simply not spend.
Whatever your resolution, work on a savings plan that works best for you and stay motivated to reach your goals. Do you already have a savings plan? Share it in the comments!
Tags: Savings, Tips and Tricks
---