Fun Things to Do in Lansing in November
November 2, 2015
Eileen L., Financial Expert
The holidays have begun! November is a great month for spending time with your family and there are plenty of activities for every age in this month. From sports to music to exploring different cultures, there's always something happening in Lansing.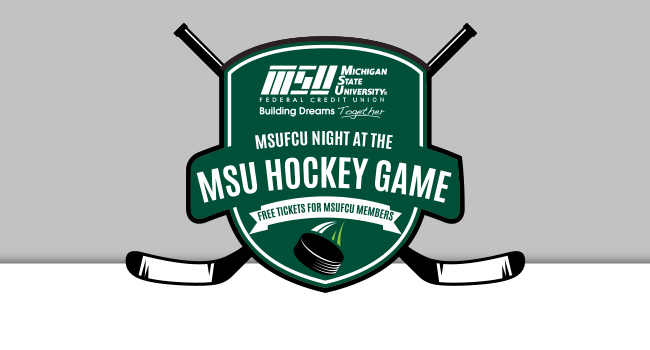 Go See the Spartans Play for Free
Did you know you can get into certain MSU games for free throughout the year? It's a perk of being an MSUFCU member! This month, there are 3 free games. You can get two free tickets just by showing your proof of MSUFCU membership. RSVP to our Facebook events or check out our website to get any updates and all the details.
Saturday, November 7: Men's Hockey vs New Hampshire at Munn Ice Arena. Faceoff is at 7:05pm.
Wednesday, November 11: Women's Volleyball vs Nebraska at Jenison Fieldhouse. First serve is at 7pm.
Saturday, November 21: Men's Hockey vs Michigan Tech at Munn Ice Arena. Check our Facebook event because the faceoff time isn't decided yet.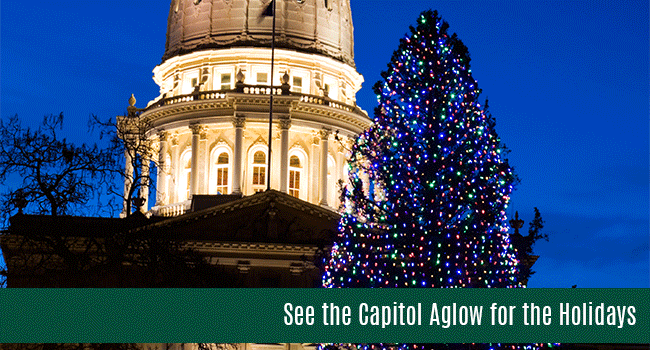 Holiday Events
November 20: Silver Bells in the City
Don't miss the 19th Annual Silver Bells in the City! The event draws over 80,000 people to downtown Lansing every year for the stunning light parade. Thousands of lights will deck out over 70 floats in the parade, which starts at 6pm.
November 20-December 27: Potter Park Zoo Wonderland of Lights
Potter Park Zoo is decorating for the holidays. Stop by to see the park lit up with thousands of lights. The Wonderland of Lights is open Thursday-Sunday from 5-8pm.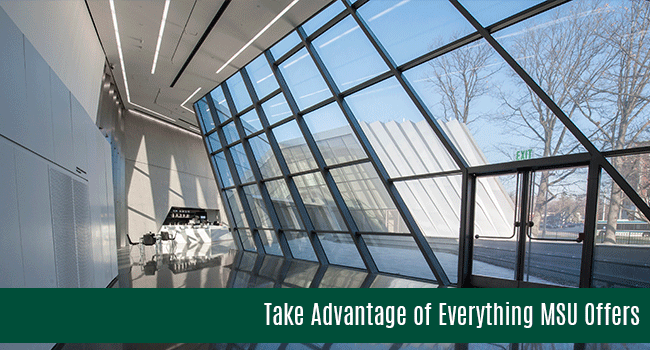 Art and Culture
November 5-12: East Lansing Film Festival (sponsored by MSUFCU)
It's time for the 18th annual East Lansing Film Festival! See indie films, documentaries, films made by MSU students, shorts, and more at Wells Hall and Studio C! over the course of a week.
November 7: Family Day at the Broad Art Museum
The first Saturday of every month is Family Day at the Broad. Explore the newest exhibition, Material Effects. Have you ever thought about your relationship to your things? The exhibit explores what our things mean to us by showcasing artists from West Africa and the West African diaspora. Bring your family for fun activities and tours designed for kids.
November 22: Global Festival
Travel the world in one day at MSU. Learn about different cultures at the MSU Global Festival, a free event showcasing the more than 7,000 international students at MSU. Learn how to say "hello" in students' native language, see displays by the MSU nationality clubs, and see music, dance, and demonstrations all day! This event is at the MSU Union from 1-6pm.
November 22: Family Discovery Day (sponsored by MSUFCU)
Explore the MSU Museum from 2-4pm during Family Discovery Day! This year's focus is on traditional American arts like quilting and basket weaving. Everything at the event is free, so bring your family for activities like decorating a photo frame, face painting, and a scavenger hunt.

Have a great November!
Tags: Community
---