What To Look For In a Mobile Banking App
October 25, 2018

In today's fast-paced world, many of us have become accustomed to highly personalized, engaging experiences, such as one-click shopping, voice-activated searches, and home assistants. With this, we have come to expect advanced technology as part of our everyday banking experiences. Credit unions have adapted to this demand by offering mobile app, featuring real-time data and customized views. Take a look at some of the important features to look for in a mobile banking app to help you reach your financial goals.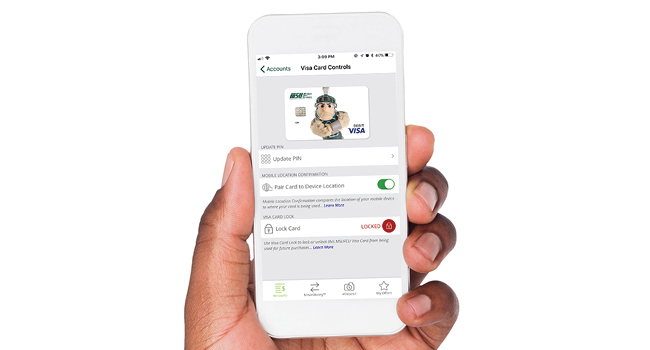 Mobile apps offered by financial institutions allow consumers to perform just about all of their financial needs — gone are the days of filling out paper forms and waiting in line. Mobile apps allow members to:
View real-time account balances and transaction history
Pay bills
View pending transactions
Transfer funds between accounts
Receive alerts on transactions or low funds
Deposit checks
Prevent fraud with security features such as Card Lock and Mobile Location Confirmation
And more!
Keep in mind, the best mobile apps are easy to use, secure, and can be customized to meet the user's needs. Features such as a branch or ATM finder, the ability to enter travel information, and schedule your bill payments make mobile banking convenient when you are on the go or away from home.
With the ever-changing, fast-paced world comes more risk and therefore security is key. Before downloading mobile banking apps, make sure the app you're considering offers features to keep your account safe and secure. These may include:
Mobile Location Confirmation: compares the location of your phone with where your credit or debit card is being used
Card Lock: allows you to lock and unlock your credit or debit card using the app if you've misplaced your card and without having to call or visit a branch
eAlerts: shows daily account balances, transactions, check clearings, and more.
With a mobile app, wherever you are, you have secure access and control of your financial accounts at your fingertips. MSUFCU offers a robust mobile app free to members. For more information, click here.
Tags: Security
---