This Season, Be Aware of Malware Threats Affecting Your Computer
November 7, 2018

Often times during the holiday season, there is a higher risk of malware viruses. It is important to be aware of the possibility of your computer being affected by malware and what you can do to prevent it from happening to you.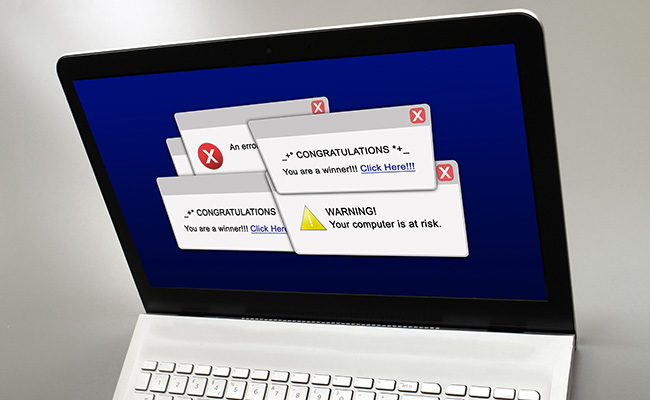 What is Malware?
"Malware" is short for "malicious software" — computer programs designed to infiltrate and damage computers without the user's consent. "Malware" is the general term covering all of the different types of threats to your computer security such as viruses, spyware, worms, trojans, rootkits, and so on.
It has a wide-range of capabilities that include:
Disrupting computer operation

Gathering sensitive information

Impersonating a user to send spam or fake messages

Gaining access to private computer systems
What malware is used for?
The majority of malware is criminal and is most often used to obtain banking information or login credentials for email or social media accounts. With malware, an adversary can record from a webcam and microphone, disable the notification setting for certain antivirus programs, record keystrokes, copy emails and other documents, steal passwords, and more.
How to I protect my computer from malware?
Use and update antivirus software often

Be wary of suspicious attachments – avoid opening suspicious documents or clicking on unfamiliar links

Run software updates

—

run the latest version of your software and download the latest security patches
How do I identify malware threats?
If you experience a pop-up ad or email, scan for typos, odd formatting, or different languages.

There are incentives or sense of urgency — Enter now to win $1 million…

Requests personal information — financial institutions will never ask for personal information through email or advertisements as it is not a secure form of communication
What if I think my computer has been infected with malware?
If you find malware on your computer, disconnect it from the Internet and stop using it immediately.

Log in to a computer you believe is safe and change your passwords – every password you used on your computer should be changed.

Consider taking your computer to a security expert who may be able to discover more details about the malware.
Tags: Tips and Tricks, Security
---