When Winter Starts, Be Prepared By Having Simple Items On Hand
December 20, 2018

When the temperature dips and winds start blowing, being prepared for winter weather and its possible hazards can make a difference. Here are some items to make sure you have on hand when winter calls.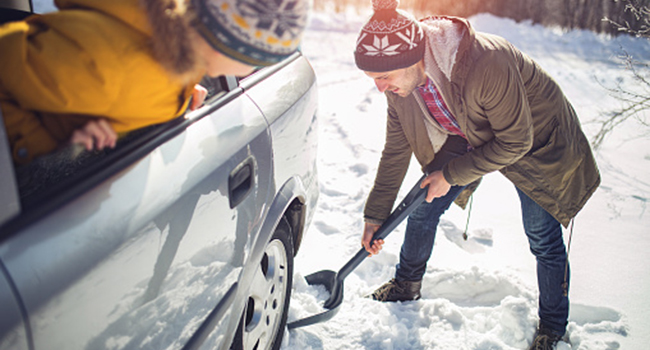 Keeping household emergency supplies on hand, including enough food, water and supplies to last four days is important during winter months in case you are without power or help. Here are some items to consider:
* Food (canned meats, soups and stews, cereal, and energy bars)
* Manual can opener
* Paper plates, cups and plastic utensils
* One gallon of water per person per day (enough for four days)
* Flashlights and batteries
* Battery-powered radio
* Battery-powered clock
* Cellular phone with battery powered charger
* First-aid kit
* Four-day supply of prescription medicines
* Blanket and cold-weather clothing for each family member
* Pet food and additional water for household pets

On The Road
When you are traveling in winter, you may cope with ice, snow, and hazardous roads with conditions changing quickly. Make sure your vehicle is in good working order and you have some safety items on hand, such as:
* Check antifreeze
* Check and replace older batteries
* Keep the gas tank near full to avoid freezing water in the fuel line
* Check tires and spare tire for proper inflation
* Bag of sand, road salt or non-clumping cat litter (extra weight for better traction, and for slipping tires)
* Ice scraper
* Jumper cables
* Small shovel (to dig snow away from wheels, or scatter sand on roadway)
* Tire chains
* Flares or reflective triangle to warn other motorists if your car breaks down
* Blanket
* Flashlight and batteries
* Bring fresh water for each car ride
* First aid kit
Winter weather can be enjoyable, but it is a good idea to be prepared in case the forecast turns into more than you had planned. By taking just a few minutes to make sure you have items on hand at home and in your vehicle, you can minimize the risks of unpredictable winter weather.
Tags: Tips and Tricks
---