Tax-planning tips for 2019
January 31, 2019

It is January 2019, and although it may seem too early to start thinking about filing your taxes, the process may feel more complicated this year because of the multiple changes to tax rules that have gone into effect.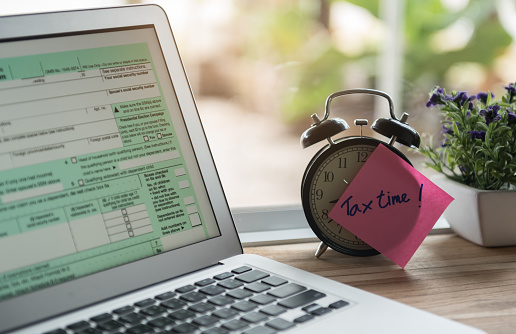 Changes include state and local tax deductions that are now capped at $10,000; estate tax exemptions have doubled; home equity debt can no longer be deducted under some circumstances; and tax brackets have changed. You may want to consider getting an earlier start to avoid any hiccups or confusion so you are ready to file in April. Visit irs.gov for any questions.
Here are some tax-planning tips to prep now — and save later.
1. Watch your withholding
Tax reform caused the amount of money withheld from paychecks to go down in 2018 for many taxpayers. That made their paychecks bigger, but it could result in smaller refund checks for many, and some might even end up owing tax when they file their returns.
The IRS has come up with a tool to assess whether your withholding is correct. If it's not, you can make adjustments to your payroll withholding by filing a new Form W-4 with your employer. Or, looking at estimated tax payments can prevent you from owing penalties and interest. Visit irs.gov for more information.
2. Predict what your refund will be — and when you'll get it
Tax reform will likely affect refund amounts in many ways; higher standard deductions, lower tax rates, and larger child tax credits could boost refunds, while the elimination of personal exemptions, limitations on certain itemized deductions, and the phase-out of various other tax benefits could reduce them. There are several online calculators to help you determine if you will owe taxes or receive a refund.
3. Familiarize yourself with new tax forms
Millions of taxpayers will have to deal with a new tax form for the very first time this 2019 tax season. With the new forms available on the IRS website, it's smart to get a head start by looking at them before you begin filing your taxes this year.
4. Know where to get help
The IRS knows that tax reform will create a lot of confusion, but there's help available. From online assistance to taxpayer assistance centers, you can get the guidance you need for your tax returns. The IRS also offers the Volunteer Income Tax Assistance program to help. For more information, visit irs.gov.
5. Protect yourself from fraud
It's imperative to take the necessary precautions to prevent your data from being compromised whenever you're filing documents with sensitive information like your Social Security number. Filing taxes should be done directly on the IRS website or through a trusted tax preparer. Consider setting up direct deposit with the IRS for your refund, and, if you owe money, be sure to send it through IRS Direct Pay or mail it from a post office.
Preparing your tax return might seem more daunting this year, especially with all the changes that have occurred. Getting ready now will help you get off to a good start when tax season officially begins. MSUFCU offers a discount to members you use turbotax services, a tax preparation software package available online. For more information, visit msufcu.org/specialoffers.
Tags: Taxes, Money Management
---