You Can Make a Difference: How to Encourage Savings Habits
April 29, 2019

Passing financial knowledge will teach others important lessons in responsibility and how to make sound financial decisions. Here are some ways to start.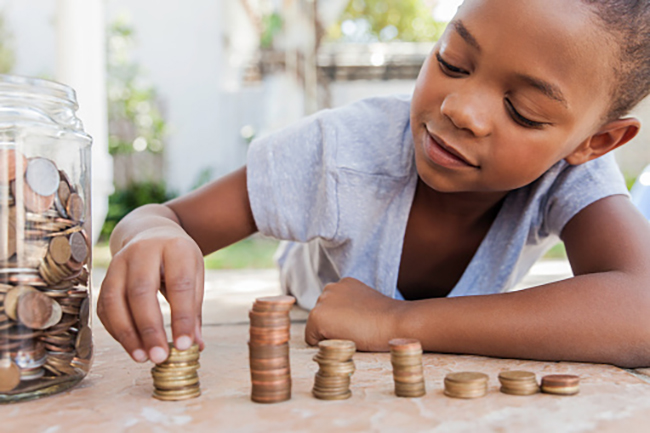 First Steps
One of the first steps to encourage saving habits is to have a savings account. From there, you can share the fundamentals of saving money through the practice of creating savings goals.
For example, you can suggest saving at least half of allowance and gift money, or a percentage of each paycheck received. Setting a savings goal for a certain amount of money each day or week, or for a specific item is another strategy.
Learn by Doing
A great way to emphasize new skills is to put them into practice. Encourage the making of deposits, withdrawing money, and purchasing items using funds in their accounts. This will not only teach basic money management skills but will also give a sense of ownership and control over earnings.
You could also teach the basics of credit by lending a small amount of money. You can use this as an opportunity to show how the repayment process works by setting up weekly or monthly payments or automatic deductions from an allowance or paycheck. To make this experience even more realistic, you could include loan terms, interest rates, late fees, and/or grace periods.
Available Accounts
For younger people, MSUFCU offers youth accounts that provide the tools and resources to start the savings process and make learning financial basics fun and interactive. There are five youth account levels:
* Sweet Pea (0-2 years)
* Dollar Dog (3-6 years)
* Cyber Saver (7-10 years)
* Money Club (11-13 years)
* CU Succeed (14-17 years)
After opening an account, youth account members receive a free gift and can participate in contests, special events, and enjoy access to free gaming apps. In addition, all youth account members will receive one virtual coin for every $10 deposited into their accounts. They can then redeem these coins for items in the Youth Store in ComputerLine, MSUFCU's online banking system.
Other savings products include traditional accounts which you can name for your savings goal, Certificates, IRAs, and more. For more information, click here or stop by a branch today.
Tags: Savings, Tips and Tricks
---