On This Year's World Password Day, Here are Some Ways to Protect Yourself from Identity Theft
May 2, 2019

World Password Day is May 2, 2019! Some of you may be wondering what is World Password Day? It's less about celebrating and more about protecting you and your family from identity theft.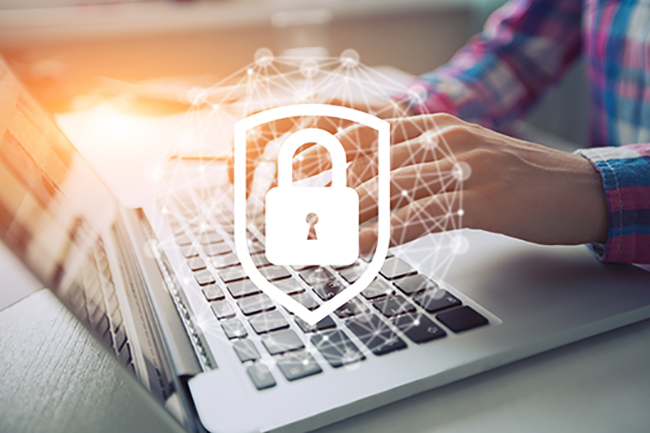 World Password Day was created to inform us about taking care of our passwords. Did you know that identity theft is one of the world's fastest growing crimes? In 2017, nearly 16.7 million people were victims of identity theft, and nearly one in five people lost money to identity theft equaling $328 million. The good thing is that identity theft can be prevented.
Here are some ways you can protect yourself and your accounts.
eAlerts is an SMS text messaging and email system that allows you to be updated regularly with information about your account. It can alert you on items such as daily account balances, share and loan transactions, check clearings, loan and share balances if they go above or below a certain amount, and more. The best part is that eAlerts are free through MSUFCU's Mobile app, though message and data rates may apply so check with your cell phone provider. To sign up for eAlerts log in to your account, and the enrolment is located in the submenu on the account summaries page.
Have you ever found yourself somewhere and you can't find your wallet or purse? Did you leave it somewhere? Are your credit and debit cards inside? In these cases, Card Lock is a great feature and it can be accessed through the mobile app or ComputerLine. It allows you to lock and unlock your Visa credit and debit cards instantly. Your cards will be safe and no one will be able to use them to make purchases – including authorized card holders. If you find your cards, you can simply unlock them and you will be able to use them again.
1. Make your password long, at least 12 characters minimum.
2. Make your password a non-phrase; using random words and letters are best.
3. Include numbers, symbols, and uppercase and lowercase letters.
4. Avoid using obvious personal information in your passwords, like first and last name, birthday, anniversary, address, city of birth, relatives', and pets' names.
5. Don't reuse your passwords.
6. Use a password manager. A password manager allows you to generate strong passwords and keep them all together in one place that is secured by a master password. Most password managers are free and have a premium option that is usually less than $20 a month. Some of the top-rated password managers out there are:
• LastPass – www.lastpass.com
• KeePass – www.keepass.info
• Dashlane4 – www.dashlane.com
7. Change your password regularly. The more sensitive your information is, the more often you should change your password.
Tags: Security, Tips and Tricks
---