Mother Knows Best: Financial Advice from Moms
May 9, 2019

In celebration of Mother's Day, we asked Credit Union employees to share the best financial advice they've received from their moms. Here's what they had to say.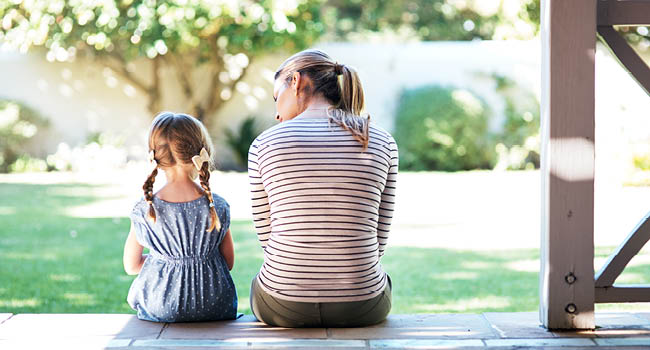 Open a Youth Account to Start Saving Early
"I was very fortunate to have a mother who valued financial literacy, which she demonstrated throughout my life. It began with a youth savings account where she taught me the value of saving for large items. Later, she taught me how to use checks and a debit card, along with the importance of balancing my account to avoid fees." – Erika F.
Be Frugal
"If you're bad at spending $10, you'll be bad at spending $10,000." – Alexander H.
The lesson here is to have a plan when making purchases no matter how big or small. Impulsive spending can lead to bad habits regardless of how much money you have.
Make Paying Off Debt a Priority
"When I needed to take on debt to go to college and to purchase a car, my mother told me to pay off the loans as quickly as possible and she expected me to follow-through with that goal. By the time I was 25, I was completely debt-free thanks to my mother's advice and insistence." – Maggie T.
Be Credit Smart
"Never make a credit card purchase for something you don't have the cash to pay for. Credit is a tool, not a toy." – Kate L.
Start Planning for Retirement Early
"I want to ensure that when I am of retirement age I am financially secure and can enjoy the last "phase" of my life. A few steps I have taken towards my goal were to start my 401K plan soon as I got a job, find an employer that offered a good 401K match as well as each year raise my contribution by 1%. I am thankful that my parents shared this with me early in life as I am now building a legacy to pass down to my son." – Andrea C.
Never Compare Your Situation to Others
"My mother always told me that an expensive car or a big house doesn't always reflect reality. Be happy with what you have because going into debt to impress others is never worth it." – Deidre D.
While we can seek advice from financial professionals, we can thank our mothers for knowing what is truly best for us. So thanks for always having our best interest at heart, moms!
Tags: Tips and Tricks, Community
---