Become an MSUFCU Intern
October 1, 2015

Did you know MSUFCU has internships? Not just in accounting, either! There are many opportunities for different majors.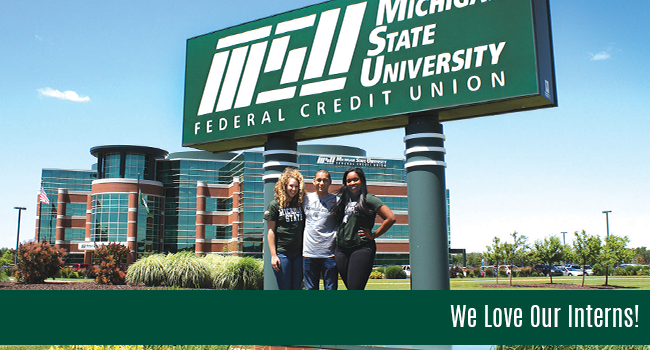 Our New Intern Center
We're hiring right now for our new East Lansing intern center. The center will be opening in May, but you can apply now. It's right across the street from MSU's campus on Grand River Avenue. Your internship will be close to your classes and scheduling is flexible.

Your MSUFCU Internship
The two main tracks for new interns will be in member relations and financial education. The member relations track will make sure our members are getting superior service with inbound and outbound calling. If you want a career in sales or customer service, this is a great track! We work closely with the Global Sales Leadership Society at MSU to foster great sales skills.

The financial education track will work with our Financial Education department to prepare educational materials and teach the community about financial topics. You'll be researching, writing, and even presenting on financial topics. It's great for anyone interested in education or personal finance.

Internships are also available in departments like Accounting, eCommerce, Information Technology, Internal Audit, and Marketing.

Your internship will be more than just work experience. Interns can hear monthly speakers from the business community and take professional development classes. The classes will cover topics like professional etiquette, networking, and interview preparation.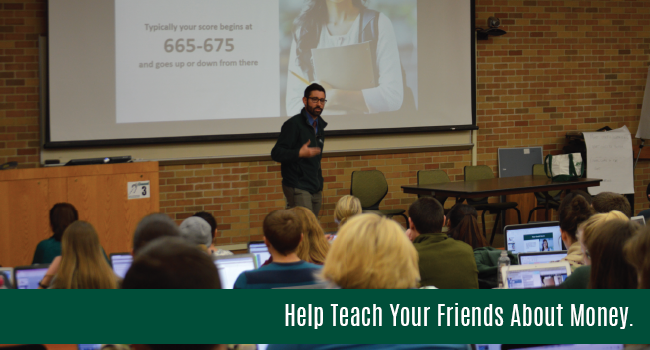 Graduating? Apply at MSUFCU!
Hopefully, many of our interns will stay on as full-time employees after graduation. But we're always hiring people who want to make our members' lives awesome. Visit our careers page for more information about current positions and to apply.
---