Tips for a Safe Summer Trip
May 22, 2019

With summer quickly approaching, vacation season is right around the corner. Whether you plan on flying or driving, these tips will keep you safe from start to finish!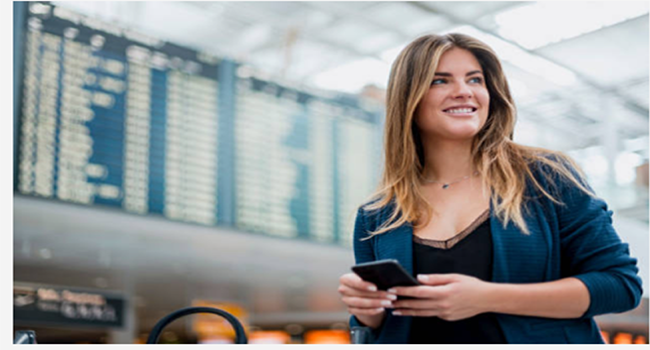 AIR TRAVEL
Know Your Route
While spontaneity is a great way to unlock your adventurous side, having a basic agenda will prevent any unexpected mishaps. Make sure you have arranged for someone to pick you up, booked transportation ahead of time, or use official taxi services only. If you need help finding an official taxi, ask airport staff and they can direct you.
Don't Stop
Flying nonstop is the easiest way to avoid mishaps. It minimizes your chances of missing a flight because of a delay and your checked bags don't need to be transported to your connecting flight. Plus, with no additional flight, your travel time is shorter.
Study Your Destination
If you're traveling internationally, learn the laws and customs to avoid confusion. Learn basic words in that country's respective language. Phrases like "help" and "I don't understand" can be extremely useful.
Build an Emergency Kit
Have a kit ready for emergency situations. Pack important documents like copies of your passport and vaccination records, as well as phone chargers, a first aid kit, a small flashlight, etc.
RIDE SHARING
Share Your Trip Details
Let a close friend or family member have access to your location to ensure you have made it to your destination safely. Both Uber and Lyft apps allow you to send your ride details to friends.
Verify Your Driver's Credentials
Before getting in the car, match the license plate number and car model to the information given in the app. Ask your driver for their name to confirm you are getting into the correct vehicle.
Avoid Riding in The Front Seat
While in the vehicle, sit in the backseat rather than right beside the driver. By doing so, you will have direct access to both passenger doors in case of an emergency.
Track Your Trip
Use the map or GPS app installed on your phone to show the route you are taking. This will allow you to make sure your driver is taking you to the correct destination.
Rate Your Driver
After completing your ride, you can leave feedback on your trip. Not only will you be able to see what previous riders have rated the driver, but if the driver receives too many negative reviews, they may lose the ability to drive others.
Credit Union Tip!
Notify your financial institution when you will be traveling to ensure your accounts are secure and ready for travel! You can do this easily on the MSU Federal Credit Union Mobile app or through ComputerLine, the Credit Union's online banking system.
Tags: Tips and Tricks
---