The Best Financial Advice Credit Union Employees Received From Dads
June 16, 2019

In celebration of Father's Day, we asked Credit Union employees to share the best financial advice they've received from the dads in their lives. Here's what they had to say.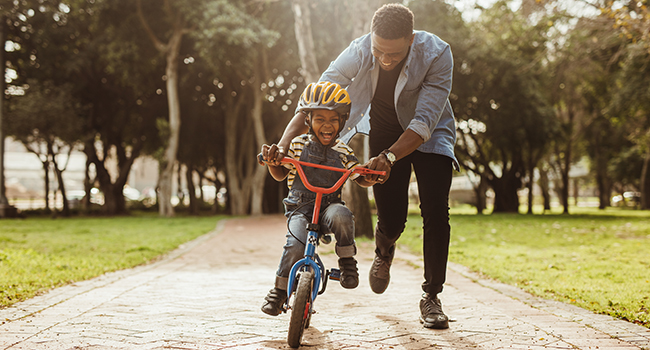 Prepare for Emergencies
"The best financial advice I ever received from my dad was to always have an emergency fund. He would (and still does) say, 'It's not if it's going to break, it's when.' Implying that something is inevitably going to go wrong or break and cost more money than I plan to spend, so to ensure that my budget can handle that, always have an emergency fund." – Catherine H.
And, Prepare for Significant Life Events
"Save as much as possible when preparing for a change (career, location, birth of a child, etc) that could cause financial insecurity. Go into 'storm mode' and stop spending extra money anywhere that is unnecessary until the season of change is finished." – Alyssa B.
Invest Early
"One of the best pieces of financial advice was from my dad to start investing early (even if it's only $10 a month) and keep on investing because it will grow over time." – Sean V.
Avoid Being Dependent on Credit Cards
"If you cannot afford it in cash, do not put it on a credit card." – Autumn F.
Organize Financial Information
"My dad was one of those people who retired and passed away shortly after. He had handled all the financials in the household, but due to his planning and organization, my mom was able to get up-to-date quickly. All household financial information had been organized in one place." – Karen W.
Push Past the Little "Bumps"
"When I graduated from college and was stuck working full-time in retail, I was applying everywhere and stressed out that no one was calling me back. My father-in-law said 'This is a small bump in your entire life, and you are going be better off for having gone through this.' At the time, that was the last thing I wanted to hear, but in hindsight, he was right. Now, when I encounter the 'bumps' I remember that they are temporary and then figure a way to navigate through the situations." – Tony K.
It's Never Too Early To Plan For Retirement
"The best financial advice I received from my parents was to start planning for retirement early. My parents are of retirement age and both have to follow a very strict budget to be sure they have enough funds for their bills and living expenses. They started their financial planning later in life and therefore had to work extremely hard the past five years to pay off debt and save money. Thankfully with their strict budget they were able to pay off all of their debt including their mortgage before retiring but I know this is not the case for a lot of Americans." – Andrea C.
Tags: Money Management, Member Stories, Community
---