7 Tips for Tailgating on a Budget
August 29, 2019

Football season has begun, and tailgating has been a football tradition for many years! Between food, plates, and all the other supplies you need, tailgating can get pretty expensive. Here are some ways to help you save money during the tailgating season.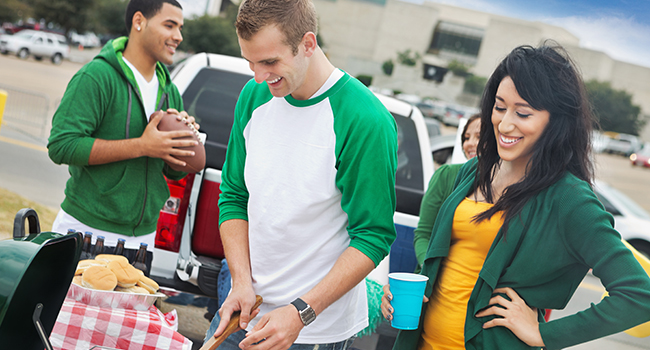 Purchase foldable chairs and grilling gear now. With the summer camping season winding down, there will be more sales in stores.
Shop at local thrift stores for gear such as T-shirts and jerseys to show your team spirit.
Pinterest has lots of DIY ideas for tailgating, like using a twin-fitted sheet as a table cloth. It won't blow away and it's reusable.
Look for supplies at college surplus stores. Colleges generally dispose of things that aren't being used, and they usually sell things for less cost.
Save money by inviting friends and asking each to bring a dish to pass. Create a rotating list of who brings what for each tailgate.
Have friends pitch in and help buy supplies and groceries for each game by sending you money through M2M (MSUFCU's new member-to-member transfer), or another money transfer app, like Apple Pay or PayPal.
Use a cash back credit card that gives you money back on groceries. MSUFCU's Visa Signature Credit Card now offers 3% cash back on groceries; 2% on gas to get you to the game on time as well as travel and university purchases; and 1% on all other purchases. For more information on the new Visa Signature Credit Cards, visit msufcu.org/visasignature.
You can still make this tailgating season count without going over your budget. Victory for MSU!
Tags: Savings, Tips and Tricks, Budgeting
---