Importance of eOptions
September 19, 2019

Ever find yourself wishing you didn't have to find time to cash a check at a branch or wait for your credit card statement to arrive in the mail? Well, you don't! The Credit Union offers eOptions to make your life easier.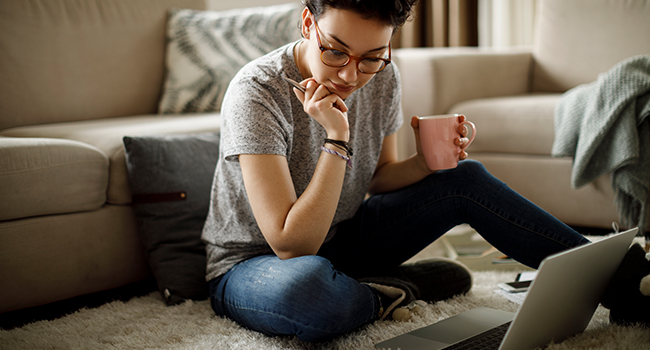 Here are some of the eOptions:
eDeposit allows you to take a picture of your signed check and deposit it into any of your accounts. No need to visit a branch.
eAlerts lets you select a text message or email to be sent, providing you information about your MSUFCU account, such as daily account balances, share and loan transactions, and due date reminders.
eStatements allow you to gain access to savings and checking account statements, your credit card statements, and loan statements online.
Switching to eOptions saves paper so you can go green. But there are many more reasons to switch.
eOptions offer:
Safety and Security – Your monthly statements found in ComputerLine and the mobile app are secured by two-factor authentication, protecting your account information. You can also be notified when a transaction is made in your account with eAlerts, adding an extra layer of security.
Exact Replicas – Your monthly statements look the same online as they do on paper.
Convenience – Your eStatements are stored electronically and archived up to three years, so you can access them at any time.
Easy Accessibility – Your statements are stored online, so you won't have to request a copy of a statement or wait for one to be mailed. You can also deposit a check and conduct basic transactions right from home.
eOptions goes further than saving the environment. Its features save you time and keep your accounts and information secure.
Tags: CU News, Tips and Tricks
---