Don't Scare Your Budget this Halloween
October 10, 2019

Halloween is an exciting time of year for many families. Whether it's trick or treating, Halloween parties, or finding the perfect costume, there's plenty of things to plan for. Did you know consumers spend an average of $86 on Halloween, according to the National Retail Federation? Here are some tips for enjoying Halloween on a budget.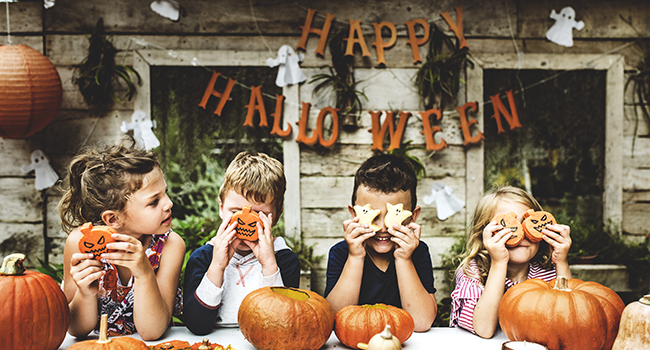 Costumes
Dressing up in a costume is a Halloween tradition for many, but buying a costume every year can cost you. Instead, why not make one yourself with household items?
A bed sheet with eyes cut out is a classic way to create a ghost. Have a favorite TV show character you want to be? Often, an outfit is easy to recreate, and you can put it together by using what you already have in your closet. Another way to save is by buying a few small props, such as capes, or glasses. You can find even more imaginative costume ideas online.
Decorations
Are you looking to add a spooky touch to your house? Using existing items in your house is a great place to start. You might even have decorations you've forgotten about from previous years. Before going to the store to buy new décor, take inventory of what you have.
This is also another opportunity to get creative and craft your own decorations. There are hundreds of "DIY Halloween decoration" guides available online. Some of these craft guides include candy-filled mason jars, tissue paper jack-o'-lanterns, and so much more.
Candy
When it comes to preparing for trick-or-treaters, buying candy in bulk is a good strategy to get more bang for your buck. You can use these sweet treats for Halloween parties, too.
If you and your family plan to carve pumpkins, use the pumpkin seeds for a snack. Rather than throwing away the seeds, wash them off, bake them, and sprinkle salt on them. This is a festive snack that is an added bonus to carving pumpkins.
Costly costumes, candy, and decorations shouldn't hold you back from enjoying Halloween. There are many ways to save while getting in the Halloween spirit.
Tags: Tips and Tricks, Budgeting, Savings
---