82 Years of Helping the Spartan Community
November 14, 2019

November 15, 2019, marks MSUFCU's 82nd anniversary. MSUFCU has had quite the journey throughout its history. From its beginnings as a safe place for MSU faculty to store money during the Great Depression, to serving more than 284,000 members worldwide today, MSUFCU has championed community impact every step of the way. One of the main ways that MSUFCU cultivates community is through its involvement with MSU, including its faculty, students, alumni, and fans.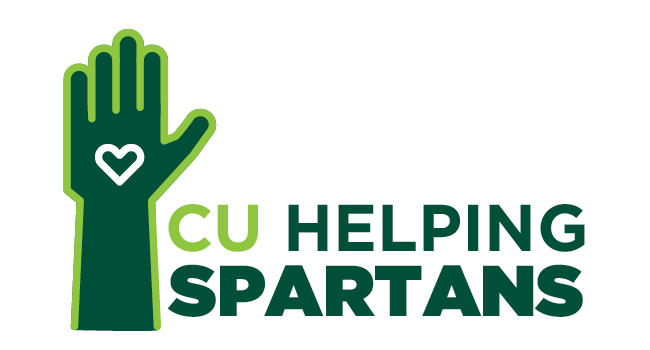 In 2017, MSUFCU announced a $5.5 million donation to MSU to support 10 university programs over five years. This donation illustrates the Credit Union's commitment to giving back and developing future generations of Spartans.
In addition, MSUFCU provides financial education for the MSU community. The Financial 4.0 program is focused on creating a financial education experience tailored to college students. This includes in-person workshops, articles, and the Wallet Watch podcast. In 2018, MSUFCU Financial Educators provided in-person presentations to 642 Spartans.
Just yesterday, MSUFCU employees were out and about on MSU's campus engaging with the Spartan community. At Sparty's Market at 1855 Place, students and staff were surprised by MSUFCU employees offering to pay for their meals as part of the Credit Union's Pay it Forward initiative. MSUFCU will also be on MSU's campus Saturday, November 16, handing out MSU spirit gear in preparation of the MSU vs. U of M football game.
"I feel like being an MSUFCU member gives me a place in the community and makes me feel complete as an MSU student," said 2019 MSU graduate Brenna A. This is the heart of what MSUFCU seeks to accomplish every day by helping fellow Spartans.
Get involved with MSUFCU by celebrating our anniversary! Visit our Instagram for a chance to win a Spartan prize pack and $100 gift card when you share the best advice you have for fellow Spartans.
---