Are Black Friday and Cyber Monday Deals Worth It? It Depends.
November 21, 2019

Thanksgiving is a day of gratitude and celebrating with family and friends. It also marks the traditional start of the hustle and bustle of holiday shopping. Many people take advantage of deals offered during this holiday weekend, but are Black Friday and Cyber Monday deals really worth it?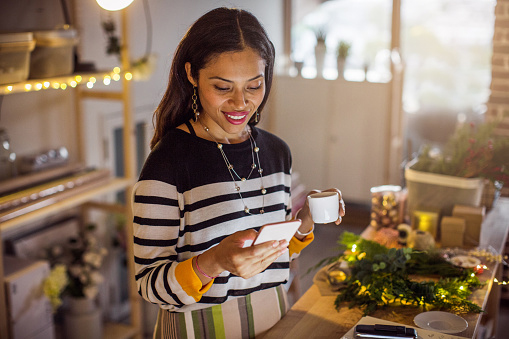 With some stores opening as early as Thanksgiving night, is it worth missing out on valuable family time to get the deals? Do the prices and discounts make it worthwhile or will you find deeper discounts closer to the holidays?
Here are some tips to consider if you are planning to brave this holiday shopping weekend or check out online specials:
* Research deals and products before you buy. A great deal doesn't always mean the product is of good quality.
* Make a shopping list and map out your route. The more prepared you are, the easier it will be.
* Be wary of opening a credit card from a store to get a discount on your purchases. If you don't pay your balance in full by the due date, you could end up owing more in interest than the discount.
* Pay attention to online shipping costs. Many retailers require you to spend a certain amount to get free shipping, and you may end up spending money on items you don't need.
If you decide not to fight the crowds during the upcoming shopping weekend, it doesn't mean you'll miss out on all of the deals. Many retailers start their sales early, so you can shop from home after the Thanksgiving meal. The Black Friday and Cyber Monday deals might be worth it depending on your gift list, budget, and your available time to shop. More importantly, decide what is going to make your holidays enjoyable and stress free.

Tags: Savings, Tips and Tricks
---