Fun Things to Do in Lansing in January
January 4, 2016
Eileen L., Financial Expert
Happy New Year! Don't miss out on these fun activities in Lansing this month. Some of them might even line up with your New Year's resolutions...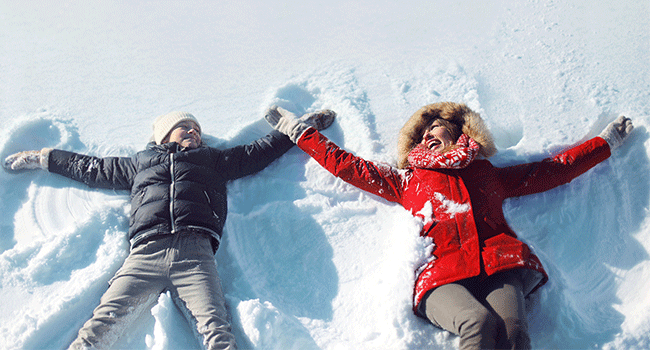 If Your New Year's Resolution Is: More Family Time
January 16: MSUFCU Night at MSU Women's Basketball
Take your whole family to an MSU women's basketball game for free! Each MSUFCU member can receive two free tickets to see the Spartans take on Iowa at 4:30 p.m.

January 9: Michigan Historical Museum Second Saturdays for Families
The Michigan Historical Museum has a special monthly program for families. Kids can participate in hands-on activities and crafts. This month's topic is "Build It Better: Music," and kids can make their own musical instrument! The program is from 11a.m. to 3p.m.
If Your New Year's Resolution Is: Learn Something New
January 6: DIY Kitchen Classes with the Homeowner Education Resource Organization
Did you know the Greater Lansing Housing Commission holds classes to help homeowners learn more about their homes? This month the GLHC Homeowner Education Resource Organization (HERO) is focusing on kitchens! The first class is January 6 and will cover installing a sink, faucet, and garbage disposal. Other classes this month cover installing vinyl flooring and tiling a backsplash. Every class is open to the public and free! All classes start at 6p.m.

January 6: Free Photography Clinic with the Mid-Michigan Photography Club
Every January, the Mid-Michigan Photography Club turns its monthly meeting into a free photography clinic! The event starts at 6p.m. and you'll have the chance to learn about different aspects of photography, get tips about using any equipment you might have, and connect with other local photographers.

January 25: Sharper Focus/Wider Lens Lecture Series
The Sharper Focus/Wider Lens lecture series is sponsored by the MSU Honors College and explores current and historical issues. Each event features speakers from the MSU and Lansing communities. This month's topic is the Nature of Inequality, which is part of MSU's Project 60/50. Every talk is open to the public and free to attend at 7pm in the MSU Union Ballroom.

If Your New Year's Resolution Is: Get Outside
January 30: Harris Nature Center Winter Wonderland Festival
Even in the winter, you can still enjoy the great outdoors in Michigan! Harris Nature Center is having a Winter Wonderland Festival from 10a.m. to 3p.m. with activities for all ages. Try cross-country skiing or snowshoeing and learn about dogsledding and ice sculptures! There will be equipment available to borrow.

Tags: Community, Tips and Tricks
---