How Should I Be Saving for My Child's Education?
February 18, 2016
Eileen L., Financial Expert
College is getting more and more expensive every year. If you have children and want to help pay for college, the best thing to do is start as soon as possible. But what is the best way to save? Let's take a look at a few different plans you can choose.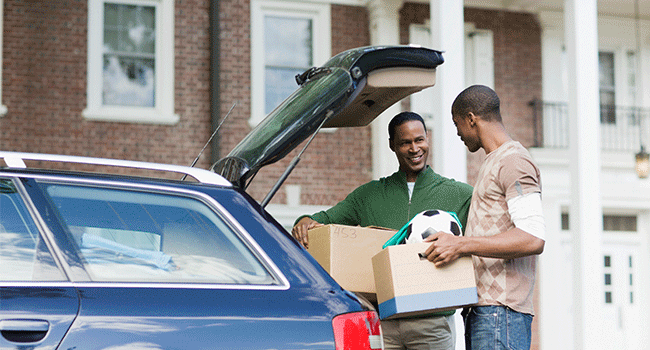 The Wall Street Journal estimates that if you want to save enough to cover just one-third of one child's education, you need to save $250 a month from the time they are born. That is a lot of money to save, especially when life with a newborn can be expensive. But, with all savings plans, saving a little bit is better than saving nothing. Because a college degree is required for many jobs, the government encourages savings with several tax-advantaged savings plans. Or, you can start saving in a regular savings account.
Opening a Regular Savings Account
The easiest way to start saving for your child's (or your) education is simply a regular savings account or Certificate! At MSUFCU, there are no minimums for a savings account, and you can start a 1-Year Add-On Certificate with as little as $50. But, there aren't any tax benefits to saving for education this way.

Opening a Coverdell Education Savings Account
A Coverdell Education Savings Account (CESA) is almost as easy as a regular savings account! You set up the account with a designated beneficiary—your child, another relative, or someone else—and then contribute up to $2,000 per year. (If a child has more than one CESA, the total contribution for all CESAs can't be more than $2,000.) Your money can earn dividends which aren't taxed when the child uses the money for qualified educational expenses.

There are a few other things to keep in mind, too. Generally, you can't contribute after the beneficiary turns 18, and the funds have to be used before the beneficiary turns 30. Check out the IRS website for detailed information about qualified withdrawals and taxes before you open a CESA.

A lot of college savings accounts can have fees, like some 529 plans I'll talk about next. A CESA at MSUFCU is completely free to open and there are no fees. This makes it a great choice if you want to easily jump in to saving for a child's college. You can have a CESA and a 529 plan open for the same child at the same time. If it turns out you can save more than $2,000 per year, you can open a 529, too.

Opening a 529
A 529 account is kind of like a 401(k), but for education expenses instead of retirement. There are two kinds of 529s: plans where you can save for college in general and plans where you can prepay for tuition. Every state sponsors at least one type of 529 plan. You can open a 529 in any state, but there may be tax advantages to opening one in your state of residence. A tax advisor would be a great person to talk to before opening a 529. I'm going to use the Michigan plans as examples because they show both types of plans.

Michigan Education Savings Program
The Michigan Education Savings Program (MESP) is a college savings 529 plan. You contribute money to the account. Like a 401(k) or IRA, there are different investments you can choose. Then, you can use the money for qualified education expenses like books, room and board, and tuition. This type of plan doesn't lock in a college tuition rate and, as with any investment, there is some risk. But, you have more flexibility with the funds and may even be able to use the money in a different state.

Michigan Education Trust
The Michigan Education Trust (MET) is a 529 plan where you prepay for tuition. No matter what the cost of tuition is in the future, you'll have already paid for a certain number of credits. These plans cover tuition and fees only, although some may allow you to buy extra credits for room and board.

When you set up a MET, you choose a payment plan. You can choose to pay for one semester or up to the full four years by paying a set amount monthly. Depending on how old your child is, you can pay over 4, 7, 10, or 15 years. For example, to pay for community college for two years over 15 years, you'd pay $56 a month. The same plan with full 4-year college benefits is $308 a month.

If you know your child will go to a public university in Michigan, the MET might be a good choice. But, you're locked into a payment plan. The MET program is less flexible than MESP, but each one has their benefits. It depends on your individual financial situation and your child.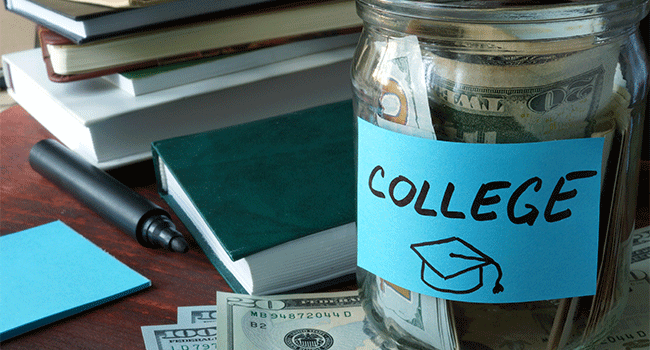 Planning Ahead Can Really Help
Saving even a little bit now can help your child graduate with fewer student loans. Opening a college savings account for your child can also start the discussion about savings! If college is right for your child, they can start contributing to the account with birthday money. Or, they can start a savings account of their own! No matter what, talking to your child about paying for college will help them be better prepared for their next step.

Tags: Savings, Budgeting, Money Management
---