Fun Things to Do in Lansing in March
March 1, 2016
Eileen L., Financial Expert
It's March, which means spring is right around the corner, even for Michigan! Check out these great events around Lansing this month.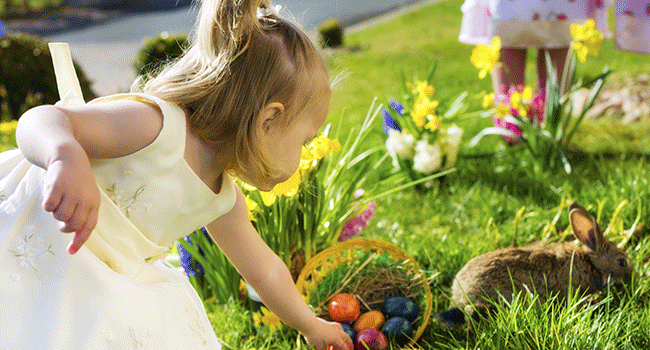 March 4 and March 12: MSUFCU Night at the Hockey Game
Two free games this month for MSUFCU members, both to see the MSU men's hockey team. On March 4, the Spartans are facing off against Minnesota. On March 12, they are taking on Ohio State. Remember that you can reserve and print your tickets ahead of time online.
March 12: Family History Open House
March 12 is National Genealogy Day. Celebrate at the downtown branch of the Capital Area District Library during their Family History Open House from 9 a.m. to 5 p.m. There will be opportunities all day to talk with librarians and researchers about genealogy. If you're just getting started, there will also be seminars about researching and how to get started tracing your family history.
March 12: Seed Starting and Transplanting
Now is the time to start thinking about your garden and starting your seeds for this spring. Come to this seminar at the Hunter Park GardenHouse to learn about how to grow vegetables successfully from seed.
March 13: Nuts About Squirrels
Squirrels are everywhere in Michigan and their antics are fun to watch! But, how much do you know about our furry friends? Learn about different types of squirrels at Harris Nature Center and then go on a walk with a naturalist to see some squirrels and where they like to live.
March 16: Easter Bunny Meet and Greet
Do you want to take your child's picture with the Easter Bunny? Come to the Delta Township Enrichment Center on March 16 between 6 p.m. and 7 p.m. to meet the Easter Bunny and snap a picture.
March 18-20: Shuto Con
Did you know Lansing has its very own anime and cosplay convention? If you love anime, you won't want to miss Shuto Con, which focuses on interactive cosplaying. There are competitions, Pokemon battles, and tons of other activities.
March 19: Fenner Nature Center Maple Syrup Festival
Springtime is maple syrup time in Michigan. At Fenner Nature Center's annual Maple Syrup Festival, visitors can learn about how maple syrup is made and even participate in hands-on demonstrations. The festival is from 11 a.m. to 5 p.m.
March 19: REACH Spring Open House
REACH Studio Art Center is a community arts education non-profit in REO Town. There's something for everyone at REACH, whether you're 5, 15, or 55. Learn more about REACH at their Spring Open House and sign up for summer courses. Plus, you'll be able to see the art former students have created.
March 19: Thai Cultural Night
Learning about new cultures is a great way to expand our understanding of the diversity in our community. The Thai Student Association at Michigan State University is hosting their annual Thai Cultural Night this month. Go and learn about Thai culture, including dance, Thai boxing, food, and music.
March 24-26: March Magic Hoopfest
If a child in your life loves basketball, make sure to bring them to the March Magic Hoopfest at Jenison Fieldhouse on MSU's campus. Over three days, kids can participate in basketball skill games and educational displays throughout the MSHAA basketball tournament.
March 26: Doggie Easter Egg Hunt and Kids Eggstravaganza
Benefit the Ingham County Animal Shelter Fund and watch your dog or child hunt for eggs at Hawk Island Park. There will also be an agility course, kid's activities, and Easter photos!
Tags: Community, Seminars and Events
---