Spring Clean Your Finances
March 15, 2018

Spring is finally in the forecast in Michigan (at least a little bit). I don't know about you, but I'm most motivated in the spring. The sun and warmth and melting snow makes me ready for anything. But, there's definitely still some cold weather ahead. Why not take a cloudy afternoon or evening and spring clean your finances?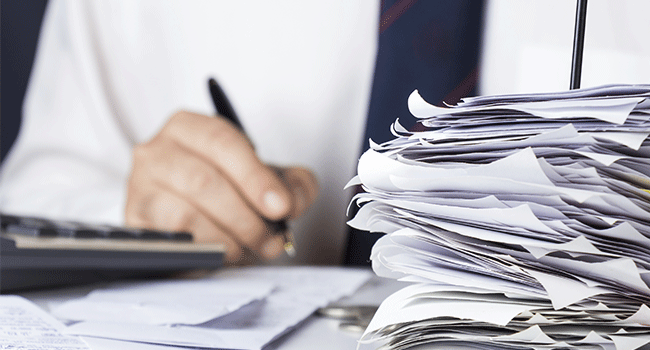 Organize and Minimize Your Paperwork
Whenever I get important documents or mail, I am definitely guilty of throwing everything into a big pile instead of filing. There's no time like the present to fix that!
What Can I Get Rid Of?
The first step is to scale the mountain of papers you might have at home. I just did this, and at least half of the pile was things like receipts and mail that I could recycle immediately. Be sure to shred mail that has sensitive information on it and credit card offers.
Then, take your—hopefully much smaller—pile of paperwork and decide what you need to keep. The more important a document is to your life, the longer you'll have to keep it. You need to keep things like your birth certificate, social security card, and military service records forever. Take these things out of the pile and put them somewhere like a safe deposit box or a fire-proof lockbox. Whenever you need these documents, make sure to put them back in that safe place so you don't lose them.
You should keep anything involving your taxes for seven years. I put my tax documents all in one file folder and mark it with the year. Other things that might end up in the pile, like records for your home or insurance documents, should be kept until you move or update the policy.
You don't have to keep bank and credit card statements for a long time at all. A few months should be fine, depending on how you reconcile your finances. An exception to this is if you need information on your statements for your taxes. Or, switch to electronic statements and never have to file a statement again!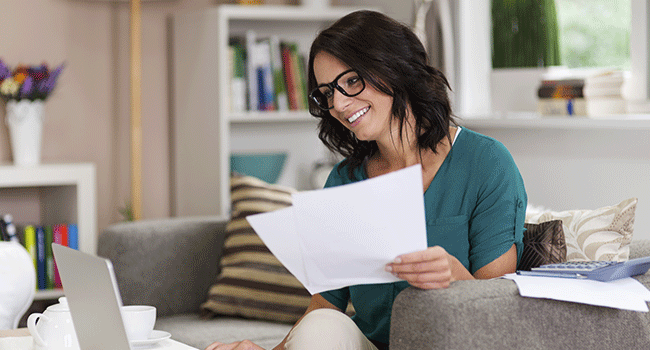 eStatements
One of the easiest ways to cut down on the sensitive information you get in the mail is switching to electronic statements. You can see your statement whenever you want, but you won't have to file or shred your paper statement. Usually, it's easy to sign up for electronic statements! At the Credit Union, you can sign up for eStatements in ComputerLine. Every month, you'll receive an email when your statement is ready and you can sign into ComputerLine or the mobile app to see it. With most financial institutions, you'll be able to see over a year of statements online! That's way better than trying to keep years of paper statements on hand and organized.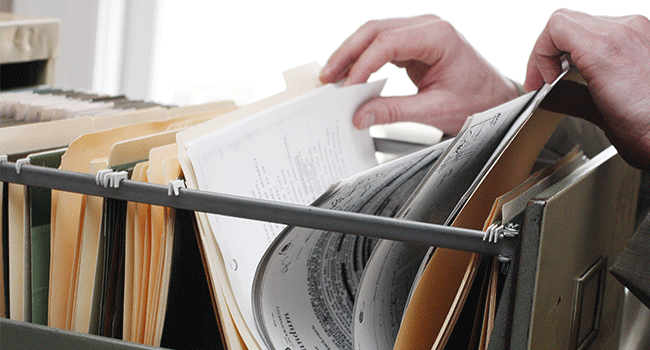 A Filing System That Works for You
Okay, you've shredded all the papers you don't need and requested electronic statements. Now it's time to set up a system that will prevent a paperwork mountain from forming again. This year, I made folders with labels like "taxes 2018" and "warranties 2018." As I get documents, the plan is to file them right away. I didn't make my folders too specific, so it should be easy to keep up with sorting but also easy to find things I need.
Do you have a filing system that works great for you? Let me know about it!
Tags: Tips and Tricks, Money Management, Security
---