Fun Things to Do in Lansing in April
March 31, 2016
Eileen L., Financial Expert
As it starts to warm up, the Lansing area comes alive with activities for all ages. Here are some of the things happening this month.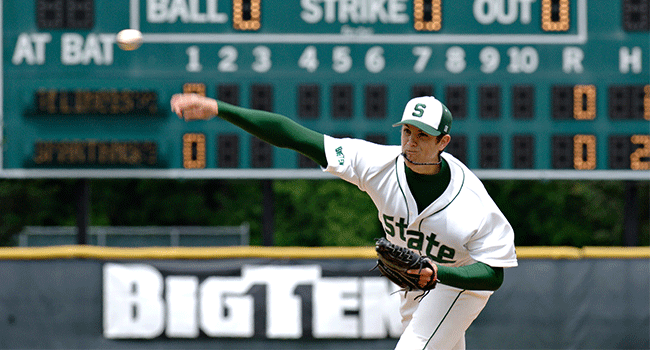 MSUFCU Charity Partner Spotlight
April 28: Small Talk Open House
Small Talk Children's Assessment Center is a local nonprofit that provides important services for children who are victims of abuse. This includes a child-friendly environment where children can be interviewed during the investigative process to minimize further trauma. Small Talk is also the focus of MSUFCU's employee fundraising for the first half of the year. They just moved into a new location and are having an open house for the community to learn more about their mission and success.
Spring Cleaning
April 16: Document Destruction Day
If you're spring cleaning, you might have sensitive papers and old hard drives to get rid of. This month, Friedland Industries is hosting a document destruction day, where you can bring things like tax documents, old papers with sensitive information, and old hard drives. They will confidentially shred everything for free!
April 16: Recyclerama April 16 (Sponsored by MSUFCU)
Recycling is important to help preserve the world we live in, but there are so many things that are difficult to recycle, like DVDs and styrofoam. But, at Recycle Rama, you can recycle these items and more for free!
Fun for All Ages
April 6: Crosstown Showdown
Who will win this year's Crosstown Showdown? Last year, the Lansing Lugnuts beat the Spartans. Cheer on the Spartans or the Lugnuts at Lugnuts Stadium downtown at this annual match-up.
April 6-10: Capital City Film Festival (Sponsored by MSUFCU)
It's already the sixth year of the Capital City Film Festival, and 2016 holds 5 days packed with independent films and live music. Whether you like full-length films or shorts, you have options at the film festival. Some films are even free to attend.
April 12-24: MSU Science Festival (sponsored by MSUFCU)
It's time for the 2016 Science Festival at MSU! There are over 10 days of events highlighting science, technology, engineering, arts, and mathematics. No matter your age or your interests, there's something at the Science Festival for you. Plus, every event is free to attend.
April 16: Greater Lansing Baby Fair
If you're a new parent or are expecting, you won't want to miss the Lansing Baby Fair. Willow Tree Family Center and the Ingham County Health Department have teamed up for this event. Come see over 100 exhibitors and learn about car seat safety, infant nutrition, and more. This event is free to attend.
April 24: MSUFCU Day at MSU Baseball (Sponsored by MSUFCU)
Enjoy MSUFCU Day at McLane Stadium on April 24, as the MSU baseball team takes on Indiana University. MSUFCU members who show proof of membership at the entrance will receive two FREE tickets to the game! Tickets available while supplies last. The game begins at 3:00 p.m., and the gates open at 2:00 p.m. Don't forget to visit the MSUFCU table at the entrance to pick up a free gift before the games.
Tags: Community
---