Staging Your House to Sell
April 14, 2016
Eileen L., Financial Expert
Last week, I wrote about listing your home and finding a real estate agent. But what about making sure your house shines during showings? Here's a more in-depth look at helping your house look its best for every showing.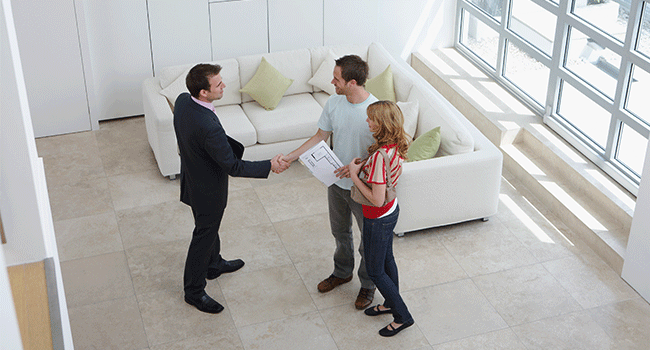 Curb Appeal
The first impression a potential buyer has is vital to selling your house. What does your home look like from the street? If you have peeling paint, overgrown trees, or toys in your front yard, buyers will see things they have to fix instead of their next home.
When you decide to sell your home, look at it critically. Do you need to paint or repair any siding before your home goes on the market? Maybe some trees need to be pruned or flowers planted. Your real estate agent can help you with deciding what will help your home sell.

You can also make small changes to the exterior to make your home more attractive. If you have old or hard-to-read house numbers, replace them with new numbers that match the style of your home. Or, get a few big pots and plant annuals on your porch. Flowers add a pop of color and make your house look well-loved.

Inside Your Home
After you've created the best first impression possible, think about how you want prospective buyers to feel when they come into your home for the first time. Use these 3 tips to wow buyers!

Depersonalize
Making your home as neutral as possible is the goal of staging. Take down family photos—you want to help buyers picture themselves in your home. An easy way to depersonalize that you might not have thought about is painting! Even though you might love the colors in your home, bright or dark walls might make buyers envision endless painting. Painting your walls a neutral color is inexpensive and relatively easy.

Declutter
Decluttering helps prospective buyers imagine their things in your home, and also makes your house appear larger. Make sure closets aren't filled to the brim and are tidy. If you have a lot of things, consider packing them up and storing them somewhere else. Think of it as starting the moving process early! You'll already have a lot of things packed, and I'm sure you'll find some things to donate or recycle.

Clean
The cheapest way to make your home look amazing it to make sure it's completely clean! Clean often-overlooked places, like trim, ceiling fans, and other nooks and crannies. Remember that buyers are going to look at every part of your house to make sure it's the perfect home for them. There are a lot of TV shows where buyers are reluctant to consider houses that are dirty, even if the house itself is nice.
Do you have any other home staging tips? Share them with us!
Tags: Home Ownership, Tips and Tricks
---