Congratulations, Spartan Grads!
May 12, 2016
Adrienne H., Financial Expert
To all of the 2016 MSU graduates, congratulations — we wish you the very best as you prepare to embark on your next journey! Whether you're staying in East Lansing or moving across the world, make sure your financial institution allows you to easily navigate your finances after college.
Leaving campus doesn't necessarily mean you have to leave your credit union account. If you're happy with your current institution, check to see how you can maintain and access your finances from wherever you decide to call home. There may be no need to go through the hassle of switching to another institution. Plus, you may even receive incentives for being a recent college grad!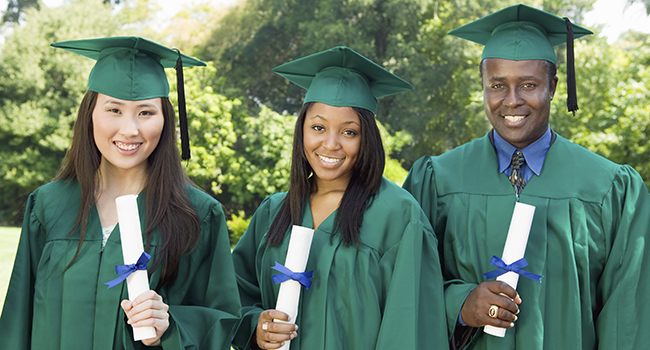 Account Access from Anywhere
Many credit unions and banks offer 24/7 remote access through their call centers, online chat, and online banking. Through these commonly offered services, you can access your account from anywhere. Check to see if your financial institution offers online services. Online and mobile banking apps allow you to securely sign into your accounts and perform transactions, such as bill pay, account transfers, and check deposits—all from your mobile device.
Number of Locations
If you're moving or traveling often, explore ATM and branch locations to learn where you can access your cash for no extra fee. A financial institution hat has an ATM network or partners with other institutions could save you from paying those annoying surcharge fees. For example, thousands of credit unions belong to the CO-OP Network. Through the CO-OP Network, you have access to nearly 30,000 surcharge-free ATMs in North America, including Canada and Puerto Rico (that's more than the big banks)! Simply look for the CO-OP logo on any ATM.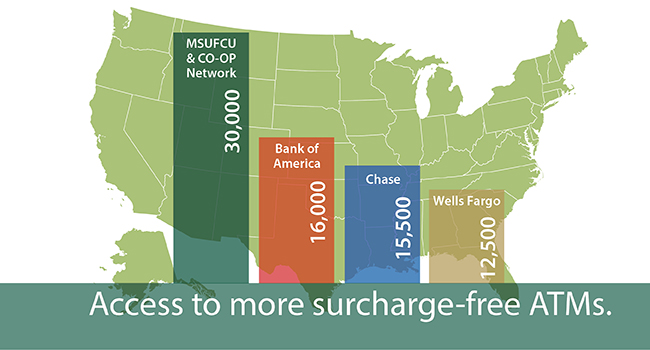 Checking Accounts
Some financial institutions may charge a monthly fee if your balance doesn't meet the minimum requirement. As each financial institution competes for customers and members, compare accounts to avoid throwing away your money on hidden fees. Here are some things to consider when researching checking accounts: minimum balances, direct deposit requirements, overdraft protection fees, and debit card policies.
Interest Rates
Loan rates vary at every institution. Credit unions are not-for-profit, in which they often offer lower fees and interest rates than for-profit institutions. Another thing to consider when comparing loan rates is your personal credit score. Having good credit means you pay less in interest on loans by qualifying for the best rate in the future. Check out the difference in loan interest savings when you have a good credit score!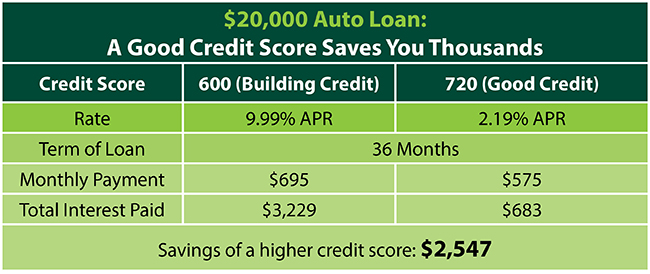 Grad Perks
As a recent college graduate, you will find that many financial institutions offer incentives for using their products and services. Whether it may be a low-interest loan to help you with your student debt or a few deferred monthly payments on your first auto loan, take advantage of grad perks. In fact, MSU Grads are eligible for a free gift at MSUFCU!
Wherever you are—make sure your financial institution is there for you. Congratulations to the Class of 2016!
Tags: Tips and Tricks
---