Boats, motorhomes, 5th wheelers, travel trailers, and campers are all considered recreational vehicles.
APR is annual percentage rate. Rates for RV and boat loans are stated for qualified members having high credit scores. Actual rates may be higher and will be determined by member credit score.
Loan Payment Example: The monthly payment per $1,000 borrowed at 8.34% APR for a term of 60 months would require 60 monthly payments of $20.44 based on 30 days to first payment. Credit is subject to approval. Rates, terms, and conditions are subject to change at any time based on market conditions or other business factors.
Please read these Rules carefully. By participating in the Win a YETI for Your Boat Sweepstakes, you agree to these official rules and to the results of the sweepstakes, which will be final and binding in all respects.
PROMOTION PERIOD
The Win a YETI for Your Boat Sweepstakes begins at midnight EST 5/1/23 and ends at 11:59 p.m. EST 6/30/23.
ELIGIBILITY
This sweepstakes is open to members of MSUFCU. No purchase or transaction is necessary, nor will a purchase improve an individual's chance of winning, and there is a limit of one entry per individual. Employees and immediate family members of MSUFCU and sweepstakes sponsors, as well as MSUFCU board and committee members and their immediate family members, are not eligible.
WINNER SELECTION/ODDS
Winner(s) will be drawn within 10 business days of 6/30/23 by MSUFCU, whose decision is final. Chances of winning are based on the number of entries received. For example, if 1,000 entries are submitted and there is only one prize, then the chance of winning is 1 in 1,000. Winner(s) will be notified by email or phone and has 5 business days to respond. Failure to respond within 5 business days will result in the selection of a new winner. Winner must sign a release and consent form. If MSUFCU does not receive the completed release and consent form within 10 calendar days of the date the winner was first called or emailed about their prize, a new winner will be selected. A winners list will be made available upon request for any request submitted within 6 months of the end of the sweepstakes. Please see our contact information below.
HOW TO ENTER
To enter, your MSUFCU boat loan must be approved and the loan disbursed into your MSUFCU account by 6/30/23. Only one entry per participant will be accepted. Alternatively, you may send a 3-inch by 5-inch card with the sweepstakes name and your name, address, phone number, and email address to: MSU Federal Credit Union, ATTN: Win a YETI for Your Boat Sweepstakes, 3777 West Rd., East Lansing, MI 48826-9946.
MSUFCU is not responsible or liable for:
• Lost, late, illegible, mutilated, or misdirected entries,
• Entries not received in time for the selection of the winner,
• Technical hardware or software needed to enter,
• Lost or unavailable network connections that impair or prevent entry, or
• Failed, incomplete, garbled, or delayed computer transmissions that may limit a user's ability to participate in this sweepstakes.
PRIZES AND ACTUAL RETAIL VALUES
The prize is one YETI Tundra Haul cooler, one $75 Dunham's gift card, one $75 Speedway gas card, and various MSUFCU-branded items, with a total retail value of $600. If winner resides within 20 miles of any MSUFCU branch, winner is responsible for picking up prize at nearest MSUFCU branch location at mutually agreed upon time and date. Prizes may not be substituted or transferred except at the discretion of MSUFCU. MSUFCU is not responsible for the winner's receipt or use of the prize, and has neither made nor is in any manner responsible or liable for any warranty, representation, or guarantee, expressed or implied, in fact or in law, relative to the prize including, but not limited to, its quality or availability. YETI, Dunham's, and Speedway are sponsors of this sweepstakes. Liability for any applicable federal, state, or other taxes, or any other costs, will be the sole responsibility of the winner and no prize will be awarded without receipt of the proper legal paperwork as determined by MSUFCU.
GENERAL RELEASE FORM
Each winner must sign a release form agreeing:
• To all terms and conditions related to this sweepstakes.
• To allow MSUFCU, unless prohibited by law, to use his/her name, city and state of residence, photograph, and/or likeness for advertising trade and/or any other purposes in any media now or hereafter known without further compensation, permission, or notification. All images are the exclusive property of MSUFCU.
• That aforementioned parties and their respective officers, directors, shareholders, employees, representatives, and agents shall have no liability and will be held harmless by entrant for any claim, action, liability, loss, injury, or damage to entrant or any other person or entity. This includes personal injury or death to entrant or any other person or damage to personal or real property due to the acceptance, possession, use, or misuse of a prize and any travel or travel-related activity thereto or participation in this sweepstakes.
GENERAL CONDITIONS
MSUFCU reserves the right to modify, suspend, and terminate this sweepstakes for any reason, including but not limited to viruses, bugs, nonauthorized human intervention, or other causes beyond the control of MSUFCU, that corrupts or impairs the administration, security, fairness, or intended procedures of the sweepstakes. In case of suspension or termination, a notice will be posted, and, at MSUFCU's discretion, winners will be selected from eligible nonsuspect entries received before the event was suspended or terminated. MSUFCU reserves the right to disqualify any entrant if it suspects that his/her actions affect the integrity of the sweepstakes or if the entrant fails to remain in good standing with MSUFCU.
MSUFCU maintains the right to change or modify these rules at any time without notice. MSUFCU is not responsible for any typographical or other error in the printing of the offer, administration of the sweepstakes, or in the announcement of any and all prizes.
Any legal challenge to this sweepstakes must be filed within 6 months of the end of the sweepstakes. Such legal challenge will be waived if not filed within such period. Participation in the sweepstakes constitutes a participant's agreement to the 6 month limitation period.
CONTACT INFORMATION
If you have any questions, please contact us at:
MSUFCU Marketing Department | 3777 West Rd., East Lansing, MI 48823 | 800-678-4968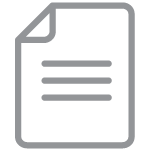 Electronic Correspondence Disclosure and Agreement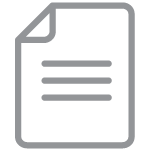 Multi-Featured Loan Agreement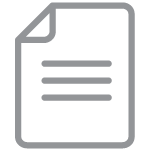 Schedule of Service Charges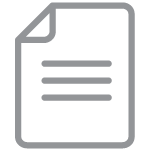 Privacy Policy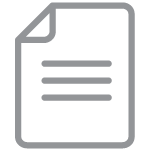 DocuSign Disclosure