Youth & Student Accounts
MSUFCU offers accounts designed specifically for our younger members ages 0-17 and for MSU & OU students. Our Youth and Student Accounts focus on financial education and developing positive financial history and habits.
MSU Students
---
We know you're busy studying, working, and socializing. MSUFCU has you covered with FREE accounts and services created just for college students that make handling your finances easy.

Just as the MSU COM program is committed to excellence in osteopathic education, MSUFCU is committed to providing excellence in member service with products and services designed to meet your financial needs. MSU COM students are eligible to join MSUFCU, the official financial institution of the MSU community.
MSUFCU Benefits
---
We pride ourself on providing excellent member service. That's why more MSU students choose to open an account at MSUFCU than any other nearby financial institution.
Join the #1 Financial Institution of the MSU Community Today!

There is no charge to download the MSUFCU Mobile app, however data and connectivity fees from your mobile service provider may apply. Please contact your mobile service provider for more information. Some features may be available for MSUFCU members only.
---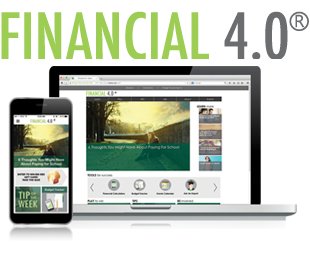 Financial 4.0® is part of MSU Federal Credit Union's ongoing effort to provide free, useful, and relevant financial resources to current MSU students and young alumni.
Created for MSU students, the Financial 4.0 website and app feature blogs, videos, contests, and a place for the MSU student community to connect, share, and get answers about our money matters.

---

MSUFCU partnered with MSU to create financial education tools specifically for students, and we're excited to share with you the new money.edu financial education mobile app and videos powered by MSUFCU.

Money.edu is a free mobile app available for iOS and designed for college students, offering a variety of financial tips and tools.
Learn how to build good credit

Receive budgeting tips

Discover ways to minimize fraud

Learn how to boost your savings

Browse a glossary of financial terms

Use financial calculators

Financial Education Videos
Along with the mobile app, we have also created a series of financial education videos covering a variety of topics tailored to students including: budgeting, student-targeted scams, travel tips, savings tips, and protecting yourself from identity theft. These videos will be available on MSUFCU's YouTube channel.
---
Youth Accounts
---
Start the kids in your life out on the right financial path. MSUFCU offers accounts that focus on the importance of saving and make learning about your account fun!