Quality Dairy Rewards Card
Visit any MSUFCU branch to pick up your QD Rewards Card today. MSUFCU members will receive a discount of $.05 per gallon of gas at any QD gas station, plus take advantage of other discounts and specials.
Visa Discounts
Receive exclusive discounts and special offers at a wide variety of merchants when you use your MSUFCU Visa. Details

Love My Credit Union Rewards

Credit Union members have access to exclusive discounts and benefits including savings on wireless services such as Sprint and much more! Details

Discounts at Moosejaw
555 E. Grand River Avenue, East Lansing, MI
All MSUFCU members receive 15% off1 all full price, in stock items and 25% off all Moosejaw Private Label items when you pay using your MSUFCU Visa Card.
Discounted Amusement Park Tickets
Credit Union members receive a discount on amusement park tickets to Cedar Point and Michigan Adventure. Details
1 Some exclusions apply. See shop for details.
---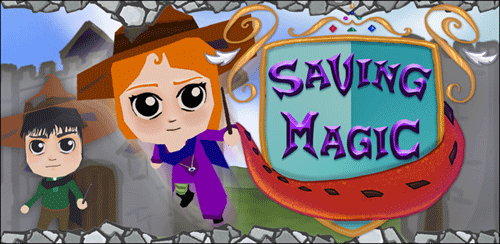 Image courtesy of MSU's Games for Entertainment and Learning (GEL) Lab

Saving Magic Is Here!

Climb tower walls, battle dragons, and save magic. Saving Magic is a family-friendly, free gaming app that combines fun and financial education for MSUFCU's youth members. Watch the trailer for a live example of the game!

In this app, players must complete different levels in each world to obtain magic coins. Once the players have earned enough magic coins they can withdraw them from their bank accounts and purchase clothing, lives, and spells for their characters, which will help in future levels and worlds.

Players will need to spend and save wisely to successfully beat the game. Remember, the more coins that are deposited into the player's bank account, the more interest is earned on the money. This encourages players to save and have more money in their bank accounts.

Saving Magic not only promotes good financial habits with savings tips included in each level, it also teaches players how to budget and manage their resources.

Download it today, and start saving magic!

Saving Magic is available for iOS in the Apple iTunes App Store and for Android™ in the Google Play™ store.

Saving Magic was developed by the Games for Entertainment and Learning (GEL) Lab at Michigan State University and was sponsored by Michigan State University Federal Credit Union.
iTunes is a registered trademark of Apple Inc. Android and Google Play are trademarks of Google® Inc.
---