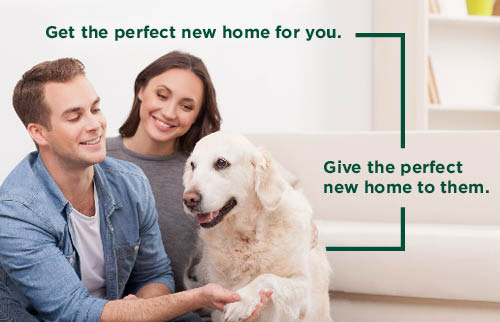 Get a home. Give a home.

Give the gift of a forever home to an animal in need when you finance your new home with MSUFCU.

Pass along the excitement of finding your perfect home! We've partnered with the Capital Area Humane Society to help you add to your family — after you finance your new home with MSUFCU, we'll pay the adoption fee. Not quite ready for a new furry friend? We'll make a donation to the Capital Area Humane Society in your name.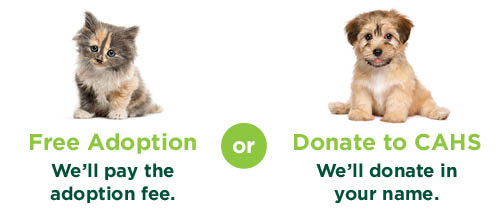 Fine Print
1Eligible properties include primary residences, second homes, condos, modular and manufactured homes, and 1-4 units located in Michigan. Loan-to-Value ratio (LTV) up to 97% for credit scores of 760+, up to 95% for credit scores of 720+, up to 90% for credit scores of 691+, up to 85% for credit scores of 661+. Gift funds are acceptable.

Individuals who apply for and are approved for a MSUFCU mortgage between July 1 and August 31, 2017 have the choice to either receive a voucher for one animal adoption fee through the Capital Area Humane Society (CAHS) paid for by MSUFCU or for a donation in the amount of one animal adoption fee to be donated to the CAHS in the individual's name. Voucher will be mailed to member's current address within five business days of mortgage closing. Member has until 10/31/17 to redeem adoption voucher with CAHS. Member must complete all necessary paperwork and attend mandatory meeting with CAHS Adoption Counselor before adoption can be finalized. Adoption approval is at the sole discretion of CAHS. Member is responsible for all other required items and identification when applying to adopt. All CAHS adoptions are performed on a first come, first served basis. MSUFCU voucher does not guarantee animal adoption availability or approval. Full adoption requirements available at www.cahs-lansing.org.
---