Apps to Help You Save – Presented by The Lab at MSUFCU
February 2, 2023

In today's digital age, it can sometimes be overwhelming to find tools to help you reach your financial goals, from building an emergency fund to saving for your next vehicle. The Lab at MSUFCU allows you to explore trustworthy financial wellness apps and find what works best for you. Here are two apps to help you save.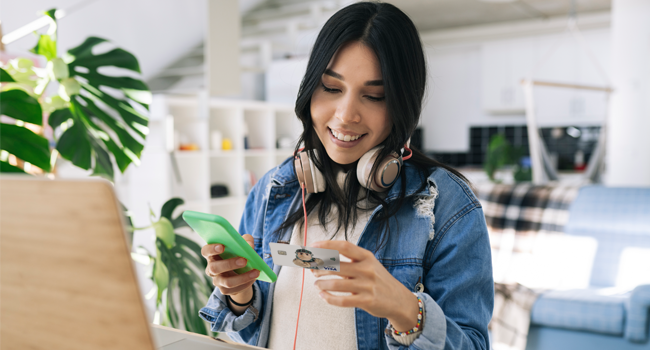 1. Spave® – Financial Wholeness App
Think of Spave as MintTM + AcornsTM + DigitTM + United WayTM + VenmoTM combined in one app.
Spave helps you to meet your savings goals by tracking your spending, helping you budget, and giving back to non-profits. By linking your primary checking account to this secured system, you can round up purchases automatically when you use your debit card.
Spave can predict your savings based on your progress as you continue to save. You can set weekly, monthly, or yearly goals and track your progress through the app. Spave also lets you adapt your savings goals as they change to meet your needs.
2. Otomo – Money Made Personal
Otomo lets you achieve your goals on autopilot. You can decide what you want to save for and craft a saving strategy for each item or experience. After you link the account of your choosing, you're able to schedule deposits based on your goals. Whether you are saving for a vacation or that kayak you've always wanted, Otomo can help you get there.
With the additional feature of offering discounts from brands like JetBlue, Blue Apron, Belkin, and more, you can decrease your spending and increase your savings.
Realizing your financial goals through intuitive apps offered by The Lab at MSUFCU is easy. To take advantage of these financial apps, go to msufcu.org/thelab.
Tags: Savings, Tips and Tricks
---