Is Your Home Secure for Your Winter Travels?
December 15, 2016
Adrienne H., Financial Expert
Winter has arrived! As the temperatures drop and wintery conditions appear here in Michigan, many are planning vacations to enjoy the snow on the slopes or avoid the freezing weather with a tropical vacation. Whatever your winter travel plans may be, consider these tips to keep your home protected while you're away this winter.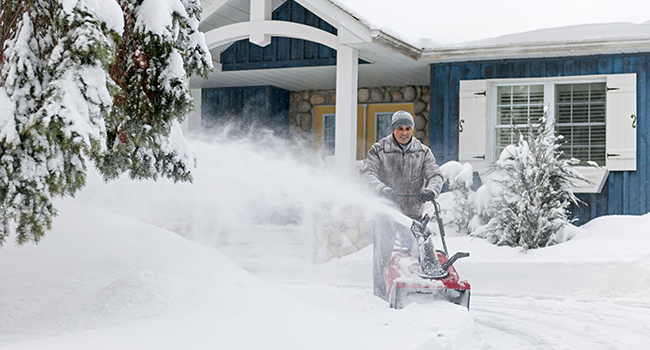 Turn your heat down, not off.
Whenever you're not home, you can save money on your utility bills by turning down your thermostat. It can be tempting to save money by turning your heat completely off if you're going to be gone for more than a few days. However, with freezing temperatures, keep the thermostat set at 55 degrees or higher in order to prevent your pipes from freezing, bursting, or leaking while you're away. You'll save more by keeping the heat on than paying for pipe repairs at the end of your vacation.
Don't let your home look obviously vacant.
Ask a neighbor, friend, or relative to tend to your home while you're away. After a snowfall, fresh snow with no tire tracks or footprints can be big red flags for thieves to know that you haven't been home. Arrange for someone to help with snow removal for your driveway or sidewalk. If there is snow on the ground, it's also a good idea to ask whomever is taking care of your home to drive on your driveway each day to make it look like someone is consistently coming and going to and from your home.
Make a plan for emergency situations.
You never know when emergencies will happen, but they can be easier to handle if you have a plan in place. With harsh weather conditions, a tree could fall on your house or your roof could cave in from the weight of too much snow or ice. Make sure whoever is taking care of your home is watching out for these types of risks. Before leaving for your trip, gather contact information for house repair services to give to your home caretaker in case of an emergency.
Keep out unwanted guests.
While you're away, little critters may find ways to stay warm in your house. Make sure to check all of the small openings, including windows and door frames, in your home to ensure they are properly sealed. If you have a fireplace and chimney, remember to close the flue. You won't want to come home to new guests who found small openings!
Keep these tips in mind so you can arrive home happy and worry-free!
Tags: Tips and Tricks, Home Ownership
---