Fraud Prevention Series: How to Avoid Fraud This Tax Season
February 11, 2020

Now that tax time is here, it is important to be aware of possible tax fraud and tax-related identity theft. Identity theft happens when an individual's Social Security Number and other personal identification information has been stolen. In the case of tax fraud, the information is used to file a false tax return resulting in the tax refund being sent to the fraudster. There are some steps to take to reduce your risk.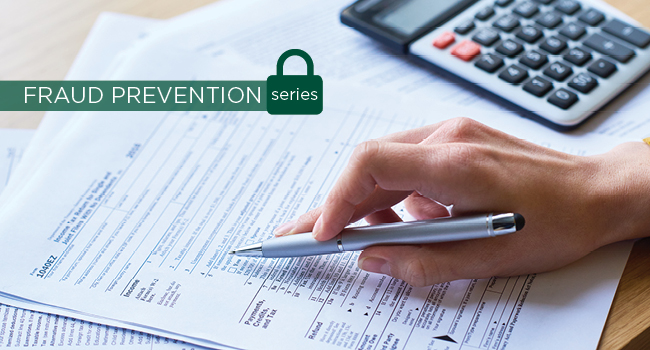 Here are a few steps to take:
File your tax return early: As soon as you have everything you need to file your tax return, file it through a secure IRS site or mail it in from the post office. That way, if someone tries to file a return in your name later, it'll be automatically denied as a duplicate.
Keep your private information safe: Using strong passwords — unique, long strings of letters, numbers and symbols — can make it harder for hackers to access financial accounts.
Phishing: Emails and/or text messages from fraudsters posing as legitimate companies, often including IRS logos and personal information about the recipient. They may ask for sensitive information, provide a sense o urgency, and can include a link or attachment that can install harmful malware to steal personal information. Be aware that the IRS does not communicate by email, text message or phone.
Tax refund fraud: Other scenarios that could be possible scams include the use of fraudulent tax return checks. If there is a doubt about the legitimacy of your tax refund check, you can use Tcva.fiscal.treasury.gov to verify the funds.
If you believe you are a victim of tax identity theft, call the IRS Identity Protection Specialized Unit right away at 800-908-4490. If you believe your identity has been stolen, immediately contact your financial institution to make sure your accounts are secured.
Watch
this video
for additional steps to take if your identity has been stolen and ways to prevent identity theft.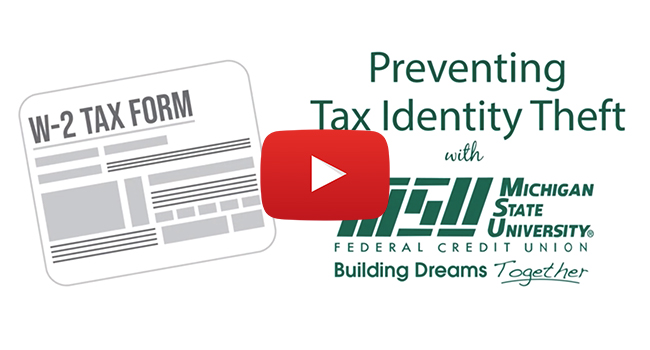 Tags: Fraud Prevention Series, Taxes, Security
---