Behind the Scenes in the Call Center
December 17, 2015
Eileen L., Financial Expert
At the Credit Union, we answer all member calls at our headquarters. Over 40,000 calls every month go through the Call Center. This week, let's take a look behind the scenes to see what goes on when you call in! (Plus, I dove into the Credit Union archive to find some cool old photos.)

Today, many call centers aren't even located in the same state as a business's operations. We're proud that our Call Center is in East Lansing, where the Credit Union was first formed in 1937. We love our hometown, and we want to help the community succeed by creating jobs in East Lansing.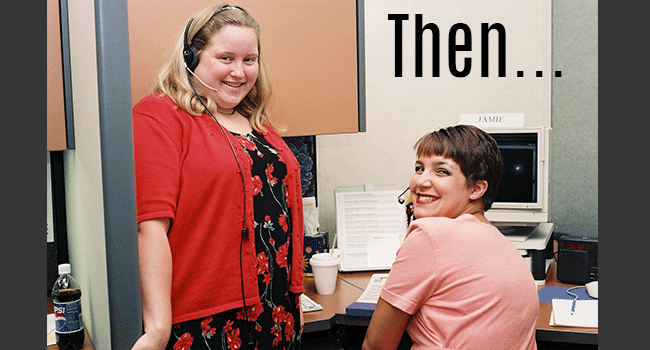 In the early days of the Credit Union, every department answered member calls. In 1998, the Contact Center was formed with 13 employees. Right now, 17 years later, the department has grown to 75 people. It's one of our fastest growing departments! They have answered over 500,000 calls so far this year (that's about 250 calls for every hour the Call Center is open).

Today when you dial the Credit Union, you're usually going to get to one person right away: Chantell. Chantell is our operator, and she makes sure if your call is about Visa, you get connected to someone who specializes in Visa. Or auto loans, or new accounts, or a question about an event.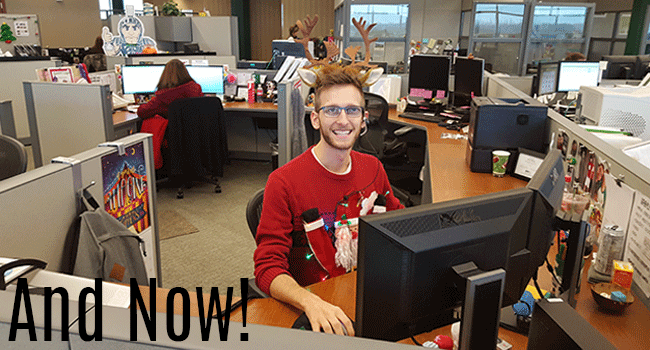 You can call the Call Center for almost anything! From checking your balance to opening a new account to applying for a loan, there is someone in the Call Center to help you. It's also open later than our branches. But, if you want to know your balance or see if a check has cleared, the mobile app, ComputerLine, and Money Line can also come to your rescue.
---