Become a Home Owner Faster With a Mortgage Preapproval. Here's How.
February 18, 2021

With mortgage rates at an historic low, you may be thinking about buying a home. One way to put yourself in a good buying position is to obtain a mortgage preapproval. Here is why it makes a difference to sellers and how to qualify for one before you start your house hunt.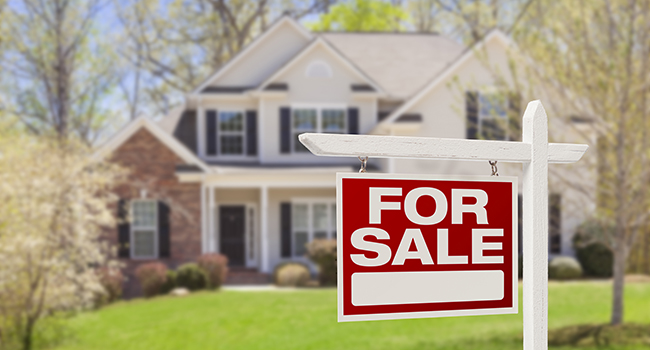 A mortgage preapproval is an offer by a lender to loan you a certain amount under specific terms. A preapproval demonstrates to real estate agents and sellers that you are a serious buyer and have the means to purchase the house.
To get ready for the preapproval process:
Compile your financial information: financial accounts, tax information, and other personal information.

Determine your debt-to-income (DTI) ratio: the percentage of gross monthly income that goes toward debt payments, including credit cards, student loans and car loans. Many lenders like to see your DTI under 40%.
Once you have your finances in order, look for a lender that has a solid reputation, is upfront about all fees, and whose mortgage officers will talk you through the loan process. Talking with several lenders — and comparing mortgage rates and fees — can help you find the best deal.
To qualify for a mortgage preapproval, a lender will pull your credit report and review documents to verify income, assets, and debts.
To avoid surprises, you can request your own credit report for free from one of the three credit bureaus — Equifax, Experian, and TransUnion — through annualcreditreport.com. You can also check your credit score that is used by lenders in part to determine what loan offers you will receive. A higher credit score will qualify you for better rates.
MSUFCU offers free mortgage preapprovals as well as a wide range of mortgage products, from a First-Time Home Buyer program to conventional or adjustable-rate mortgages. The Credit Union also offers home improvement loans and home equity lines for those interested in renovating or remodeling their existing homes. Members can also apply for and manage their loans through the MSUFCU Mobile app and ComputerLine®, the Credit Union's online account management system.
Finding a new home is exciting. Being prepared with your finances, finding the right lender, and obtaining a preapproval can make your dream of owning a new home come true.
Tags: Home Ownership, Borrowing Money, Tips and Tricks
---