Fraud Prevention Series: Avoid Identity Theft This Tax Season
March 9, 2021

The time before Tax Day, May 17 in 2021 after an IRS extension, can be busy, especially for identity thieves whose goals are to lift your personal information from financial documents, scam you into answering emails or phone calls from fake IRS agents, and much more. Here are some ways to protect yourself from possible identity theft this tax season.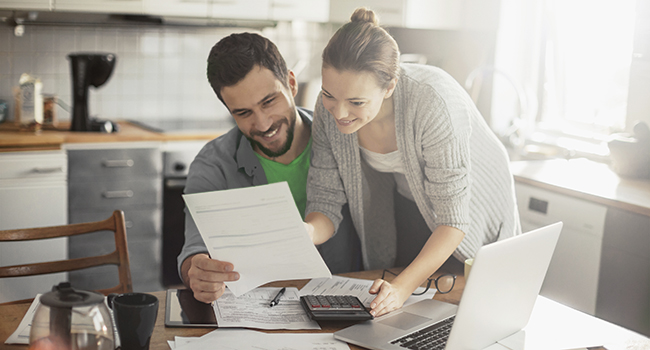 It does not take a lot of information for an identity thief to do a lot of damage — a person's name and Social Security number will do. With this information, scammers can open new credit card accounts or take out loans. With a little more information, they can access financial accounts, and even file a tax return in your name to obtain a refund fraudulently.
To avoid this, here are a few steps you can take:
Keep personal information secure
Make it a practice to shred financial documents you don't need anymore, and check your mail for financial account statements, checks, or tax paperwork. If you receive a call, email, or text asking for personal or account information, be cautious — chances are they are trying to scam you.
You can obtain a free credit report once a year from each of the credit bureaus (Experian, Equifax, and TransUnion) by visiting annualcreditreport.com. Review your report for accounts, and inquiries you don't recognize as well as inaccurate personal information. Any of these could be signs of possible attempts to meddle with your credit.
If you do believe you are a fraud victim, immediately file disputes with the credit bureaus, contact your financial institution, and consider filing a police report.
Instead of receiving printed financial account statements, set up e-Statements which not only make it harder for fraudsters to obtain your information, but also saves money and helps the environment. You can also file your taxes electronically, even if you use a tax preparer, and set up to have any refund deposited directly into your account.
File financial documents safely
If you plan to file your taxes online, ensure you have an updated firewall, antivirus, and anti-spyware software. Also, store all tax and financial documents in a secure place, like a home safe, or locked file cabinet.
Remember, the IRS will never contact you via email or text nor ask for confidential information, so do not provide this information if asked.
Identity thieves are continuously changing their techniques by staying on top of new technology and trends. Following these steps can help you to not become a victim.
Tags: Fraud Prevention Series, Security, Tips and Tricks
---