Teaching Kids How to Handle Money At A Young Age Can Really Pay Off
December 2, 2021

Helping children to build a strong financial foundation is an important lesson that contributes to lifelong well-being. It's a lesson parents and caregivers play a key role in teaching. Here are several ways to share lessons about money with children.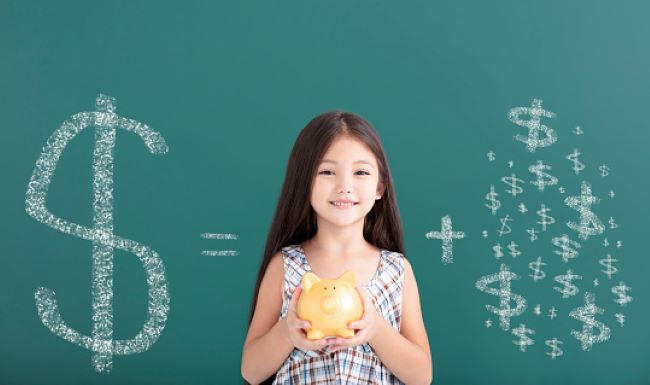 One way to help children understand finances is to allow them to open their own savings accounts, pay them allowances, and give them some control over how they spend their money.
For older children, you can ask them to contribute to the cost for items they really want, such as a subscription to a streaming service or an online gaming system. This can help children appreciate the value of budgeting, saving, and spending.
Another lesson is to help children identify the difference between needs and wants. Wants are desires for goods and services we would like to have but do not need. Needs refer to things we must have to survive, such as food, water, and shelter.
To help children save for their wants, start with savings goals. Children can earn money through allowances for doing chores around the house. Then, you can take them to their financial institution to make deposits. They can even set up subsaver accounts within their main savings accounts and name them for various goals.
Having kids watch their savings grow and use their own money to buy things is a great way to demonstrate the value of saving.
MSUFCU offers youth accounts that provide interactive tools and resources to start the savings process and make learning financial basics fun and engaging.
There are five youth accounts: Sweet Pea, for ages 2 and younger; Dollar Dog, for ages 3 to 6; Cyber Saver, for ages 7 to 10; Money Club, for ages 11 to 13; and CU Succeed, for ages 14 to 17.
When opening an account, each youth account member receives a free gift after an initial $50 deposit. They can also participate in contests and promotions designed to make learning about money fun, and enjoy access to free educational gaming apps.
In addition, our online Youth Store encourages youth members to save. Each MSUFCU youth member receives one virtual coin for every $10 deposited into their account. These coins may be redeemed for items in the Youth Store through ComputerLine®, MSUFCU's online account management system.
The Credit Union offers activities families can do at home, too through its Funtivity Zone videos. You can find them at msufcu.org/funtivityzone.
Many youth members also receive quarterly newsletters filled with financially focused activities, recipes, activities, and more. For more information, visit msufcu.org/youth.
Tags: Money Management, Tips and Tricks
---